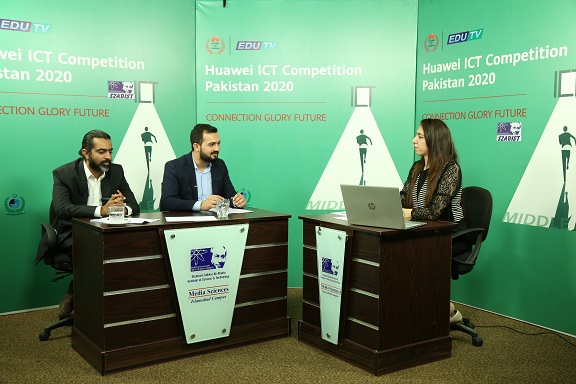 TV show on "Huawei ICT Competition 2020"
With massive inclinations, it is to apprise that a special program on the upcoming "Huawei ICT Competition 2020" has been conducted at Media Department with the collaboration of HEC Web TV Channel on 15th October, 2020. This program was broadcast LIVE from different platforms: SZABIST TV Studio,  SZABIST Official Facebook Page, and HEC Web TV Channel. This program is hosted by Shumaila.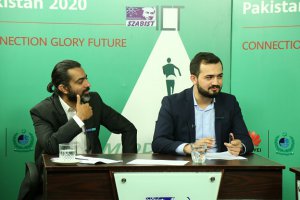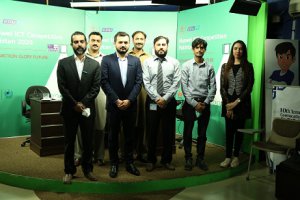 Honorable guests from Huawei Pakistan have contributed to the program physically for discussion;
Syed Bilal Qasim – Manager Talent Ecosystem
Mr. Shehzad Akbar – Manager Channel Enterprise Service
This competition is the 6th edition of a global program aiming to provide opportunities to the students of Information and Communication Technology and give them a platform to compete at the National and International levels.
Program deliberation supports the students about the competition awards and registration guidelines procedures, eligibility criteria, benefits, and other essential information to participate. The interactive session platform has contended the viewers to participate and share their queries in the LIVE program.