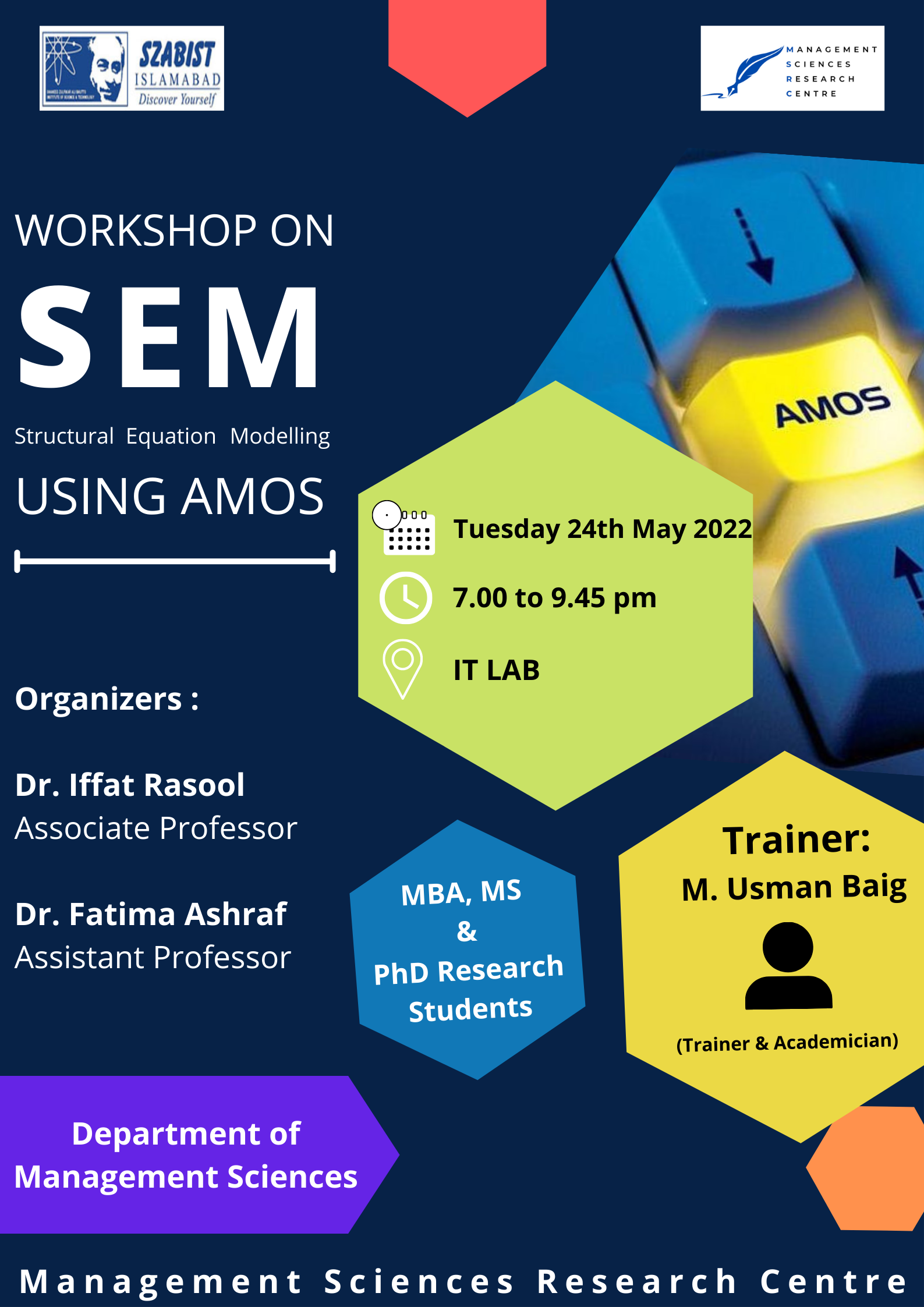 Training on SEM
Management Science Research Center (HRM/Management) of SZABIST Islamabad organized
a training on Structural Equation Modeling (SEM) using software AMOS on Tuesday
24th May 2022 at 7.00 P.M. for the students of MBA, MS & Ph.D. Management Sciences. The
objective of SEM using software AMOS was to support the students to understand the operations
of research and theories by extending standard multivariate analysis methods, including
regression, factor analysis, correlation, and analysis of variance. The workshop trainer was Mr
Usman Baig a trainer & academician. The workshop was coordinated by Associate Professor Dr.
If Rasool Management Sciences SZABIST Islamabad.