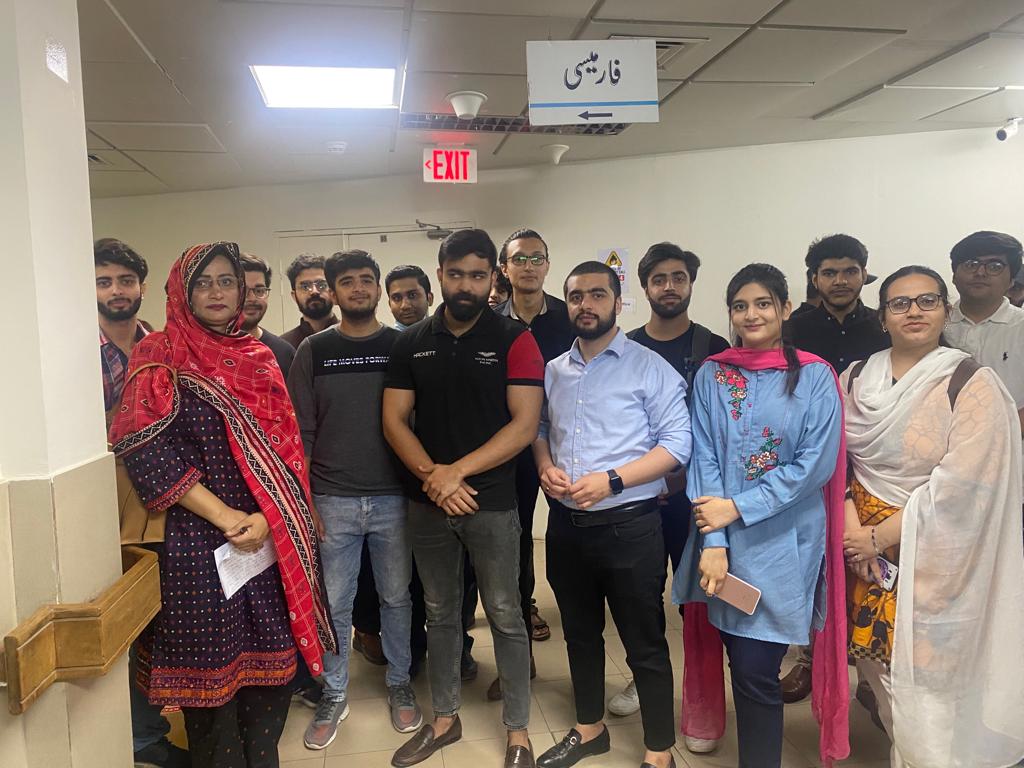 The students of the Department of Management Sciences BBA 6 B Social Advocacy & Community Service and Social Responsibility Club SZABIST Islamabad of Shifa International Hospital on 23rd May 2022. The visit was organized by Dr. Iffat Rasool Associate Professor SZABIST Islamabad.
Dr. Hameed Mumtaz Durrani Administrator of Shifa Foundation Community Health Centre (SFCHC), Shifa International Hospital / Shifa College of Medicine, Shifa Tameer-e-Millat University, Islamabad briefed the students about the role of the Shifa Foundation for community services.
This visit enabled the students to experience the activities of community-based organizations and integrate their experiential understanding and learning of Social Advocacy and Community Service with their final semester project.
In addition, the students on the behalf of Social Responsibility Club SZABIST Islamabad donated the cash amount to the administration of the Shifa Foundation. The main objective of the donation was to develop a sense of social responsibility among the youth toward society.