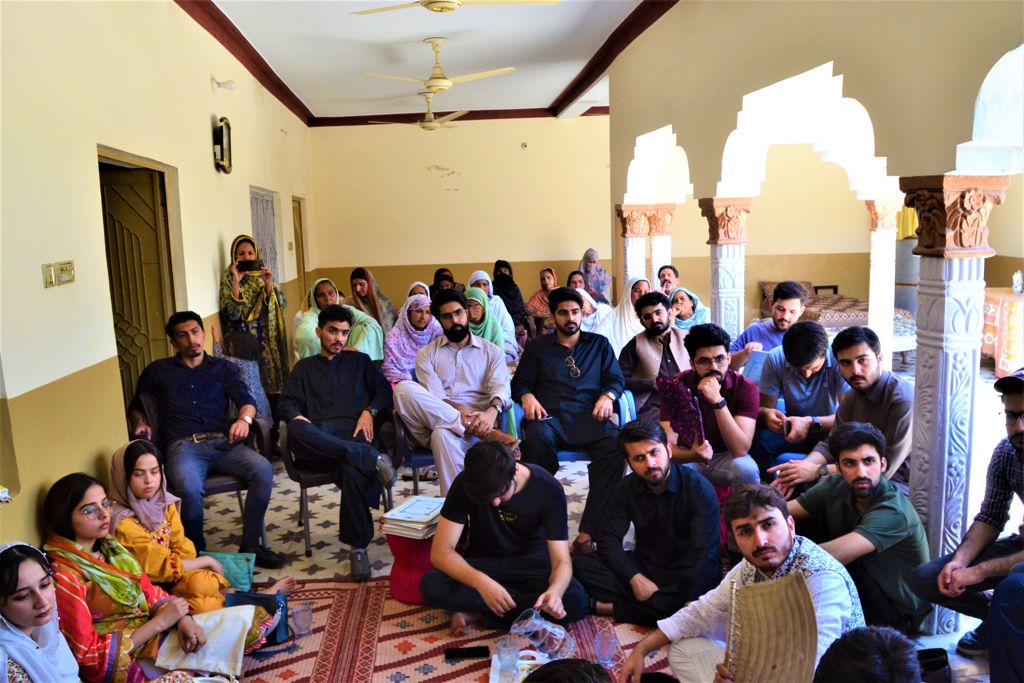 "One learns from books and examples only that certain things can be done. Actual learning requires that you do those things." – Frank Herbert
Under the supervision of Mr. Asfandyar Khan Visiting Faculty Department of Management Sciences organized a Social Services experience learning visit for the student of BBA 6A to Local Support Organization Union Council Charah. The purpose of the visit was;-
 To give an opportunity to students to witness the actual operations of community organizations and their operations.
 To illustrate some of how community services are being delivered
 To understand how societal and communal issues have affected the lives of people
 To get an understanding of organizing community, community engagement, community development, and sustainable development. Students were welcomed by Ms. Shagufta Bibi Head of Local Support Organization Union Council Charah and briefed by Ms. Shaista Naveed, Social Organizer National Rural Support Program about the organization and its objectives.
During the visit, students meet with community members and attended the community awareness session on WASH and community empowerment, later on, students have visited the Veterinary Hospital developed with the support of ARID Agriculture University and NSRP and local community and Community Model School Chapper UC Cherah established for out of school children with the community support, students were welcomed and briefed by Mr. Masood Akhter Chairman of the school.
The visit is intended to help the students to understand how the whole process of networking and collaboration for the community services, community development, participation, and engagement and to identify the community needs and resources and make effective use of those for the betterment of the community.