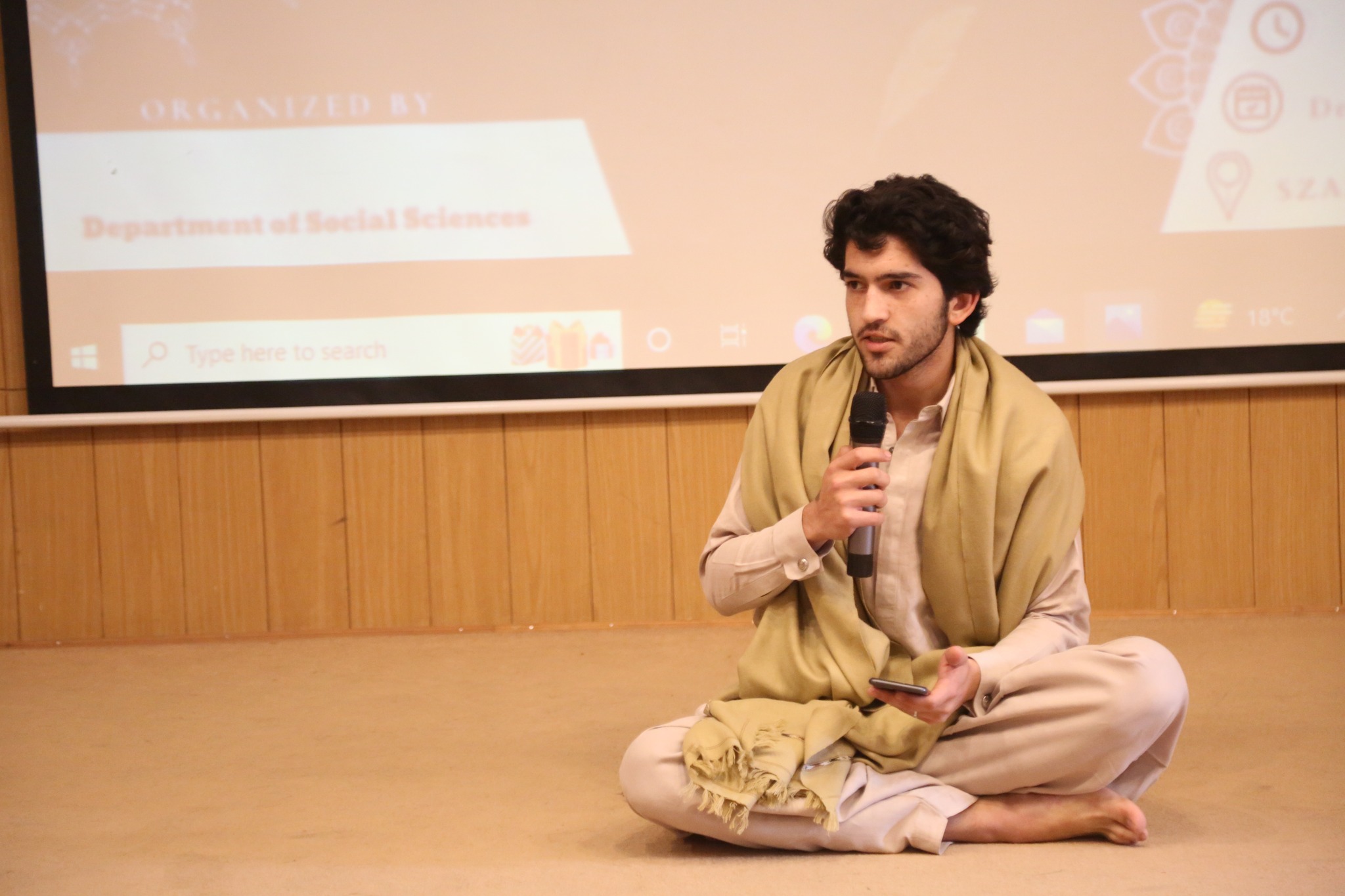 A bilingual "Mehfil-e-Musharia and Poetry Competition" took place in SZABIST Islamabad Auditorium.
SZABIST Literature and Mushaira Society in collaboration with Social Sciences Department organized this event. The event had two sessions. In the first session, students from various departments of the university participated in the competition and recited their own compositions on the given verses which were:
"دوست ہوتا نہیں ہر ہاتھ ملانے والا"
"It was an April morning: fresh and clear"
In the second session, the faculty including Dr. Wajid Hussain, Dr. Rashida Qureshi, Dr. Iffat Rasool, Dr. Daniel Pirzada, and the guest of the event, Dr. Sajid Rahim, shared their poetry. In the end, prizes and certificates were distributed amongst the winners and participants of the competition.
 To ignite students' latent passion for English and Urdu poetry was the main objective of the program, hence providing them with a platform for their artistic catharsis, and, promoting a culture of art and literature in the university.