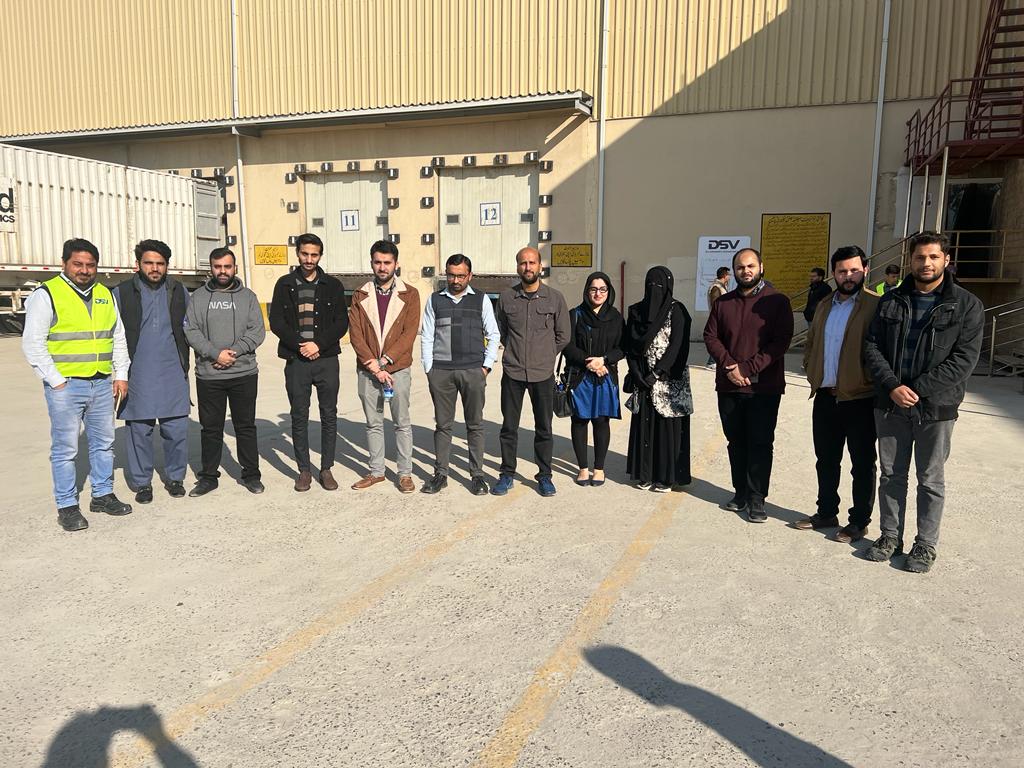 MBA experiential learning activities
As a part of MBA experiential learning activities, Mr. Haroon Malik arranged an Industrial visit on 17th December 2022 for MBA students. Students visited DSV Global Transportation and Logistics Company which manage supply chain solutions for thousands of companies every day. They operate from small family-run businesses to large global corporations. With global reach and 75,000 employees in more than 80 countries work passionately to deliver great customer experiences and high-quality services.
It was a great learning experience for MBA students to get to know how much warehousing is important in supply chain management, what are the operational issues and their importance, and how logistics operations & planning are done in real-time.