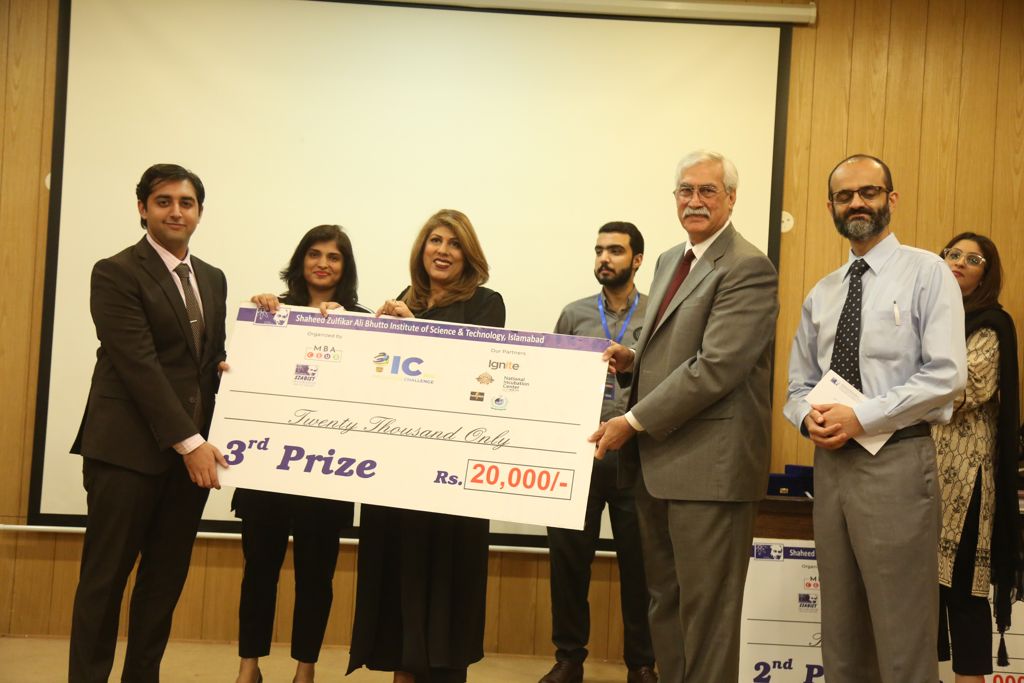 On 25th May, the MBA department hosted an avant-garde event that shall go down in the history of Szabist Islamabad as a truly memorable, meaningful, and monumental event: Innovation Challenge 2022.
Firstly, Innovation Challenge would not have been possible without the exemplary vision and instrumental role of the honorable Head of Campus Mr. Khusro Pervaiz Khan whose support from inception to the culmination of the event support has been unprecedented. Thus, through Innovation Challenge, the MBA department sincerely aspired to fulfill its vision of promoting an educational milieu that is intellectually, psychologically, and socially stimulating.
Innovation Challenge 2022 was more than a national-level inter-university business plan competition; it was a forum where students from across the country participated in purely sharing their passion for entrepreneurship with the rest of the world.
In pursuit of elevating the business acumen of the youth of Pakistan and curating an inclusive space for talent, and meritocracy to prevail while curtailing socio-economic stratification- MBA PM Prof.Dr.Shazia Akhtar embarked on the journey of bringing her vision to life. Hence MBA club-under the leadership of Dr.Shazia Akhtar and mentorship of Ms.Saima Saleem and Mr. Ahmed Ali Qureshi successfully executed Innovation Challenge'22. The official media partner for this event was power Radio FM 99 which covered the whole event and kept the audience informed of the entire event's news and highlights as well as the amazing stories around the event, Institute, and backstage.
Before the main event, hard work of over three months was invested in planning and marketing the competition via radio shows, TV show interviews, and MBA magazines. Consequently, in response to robust marketing, over 120 students- from various universities in Pakistan submitted their business plan ideas, out of which 50 were shortlisted.
The main event was graced by the chief guest Mr. Ihsan Elahi from Ignite and an esteemed body of jury from various renowned business entities of the countries such as Business Incubation Center, Ignite, and Bahria University Incubation Center, to name a few. Post 6 extensive but exuberant hours, the top three teams were selected and awarded PKR 60,000; PRK 30,000; PKR 20,000. Khawaja Fareed University with the project Titled "AviCulture", International Islamic University's project Titled "Besides Wastes" and Bahria University's project Titled " Verbatro" got the third prize respectively.
MBA Department has formally decided to make the inter-university business plan competition a bi-annual affair. So all aspirants should gear up and start preparing for the most exciting, exhilarating, and educational event of the MBA Department: Innovation Challenge Fall '22.