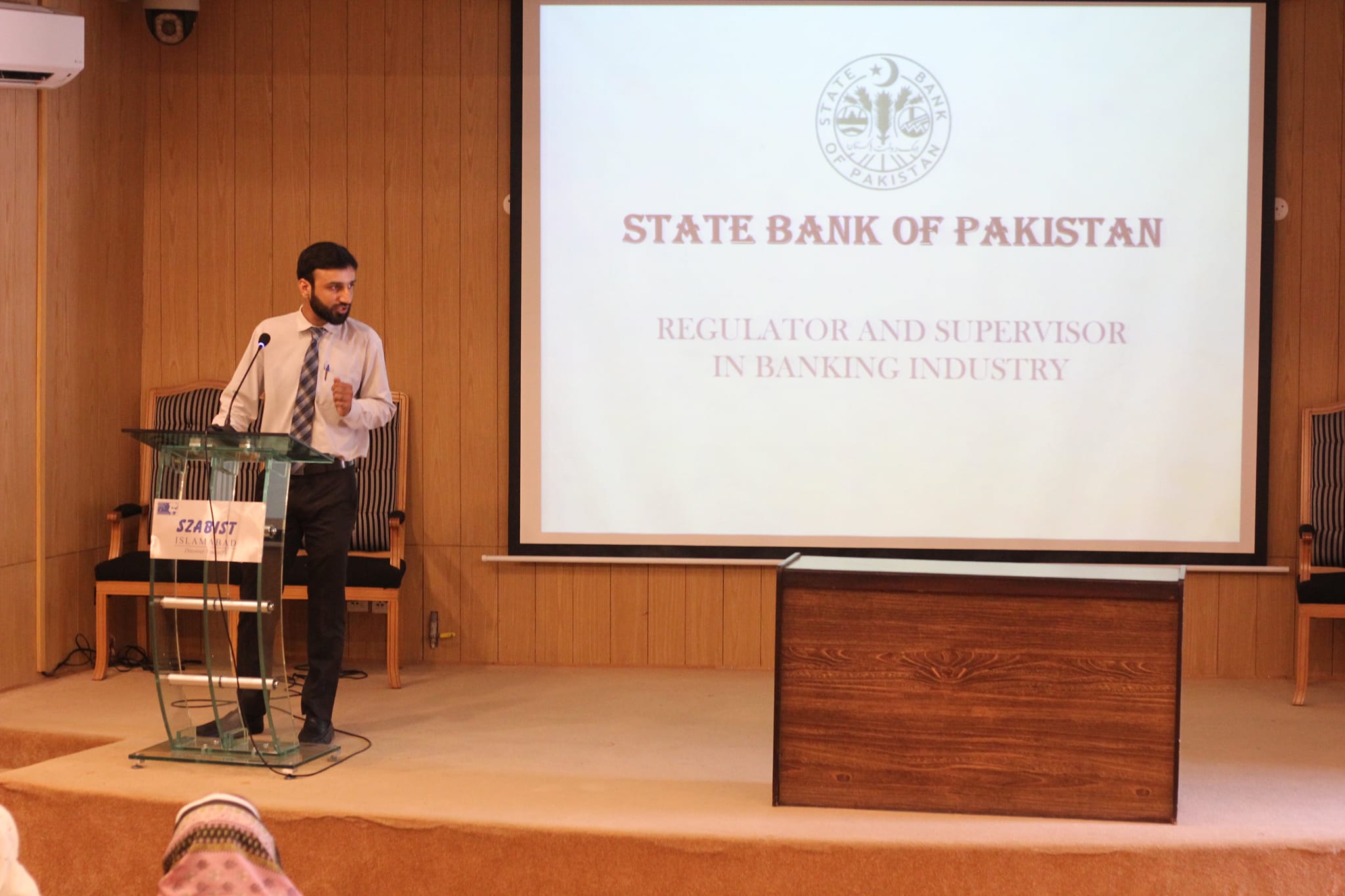 A seminar held on the topic "Financial regulation of Financial Intermediaries in Pakistan" for the class of BSAF-4 and BSAF-7 on Friday, May 27th. Ms. Nayyab Javed supervised the event.  Mr. Tayyab Ali, conducted the seminar who is the In-charge of the ABL verification desk and is involved in different dealings with SBP.
In conversation with the audience, he elaborated on the role of the State Bank of Pakistan as the regulatory body- protector of public interest, monitor of compliance with contractual obligations, and more. Along with this, the functions of the State Bank of Pakistan were also discussed which included issuer of currency, last resort lender, clearing house, and more. He brought to the attention of the audience the ramification of the misuse of the State Bank of Pakistan's power to issue currency with strict penalty costs.
Also, how the State Banks further prevent misuse of currency amongst the public through currency updates.