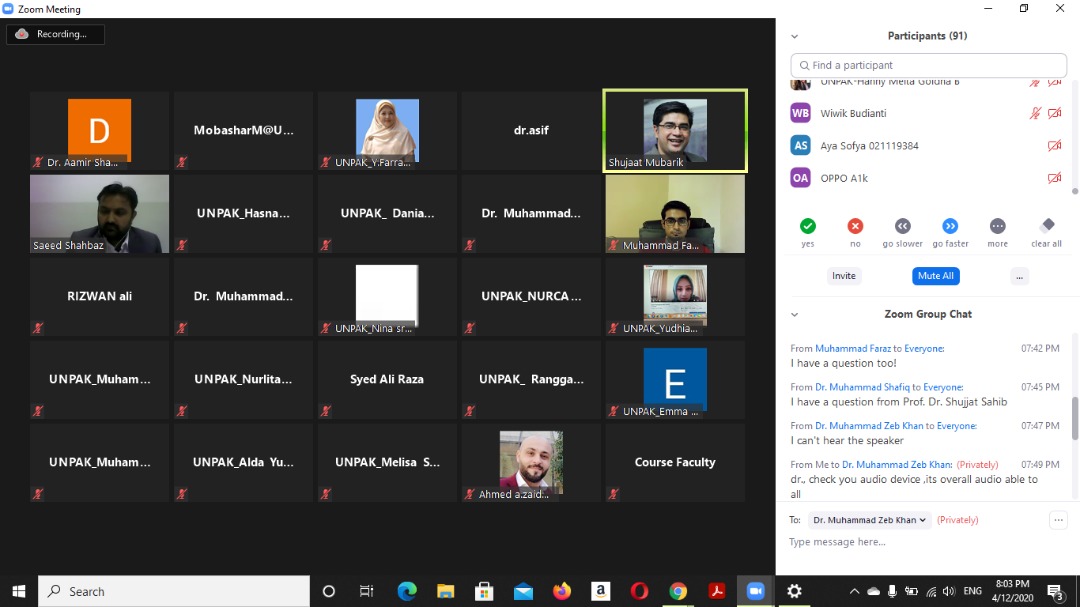 An International Webinar was held with more than 100 participants from various countries like Indonesia, Malaysia, Dubai, Oman, Pakistan, etc.
The guest speaker Dr. Muddassir Ahmed (Digitalization Evangelist | Speaker | Trainer | Blogger | Vlogger | Host The Supply Chain Show and founder of SCMDOJO.com) and Prof. Dr. Shujaat Mubarik (Dean, College of Business Management, Institute of Business Management, Karachi, Pakistan) graced the occasion. Dr. Muhammad Saeed Shahbaz (Assistant Professor, Faculty of Management Sciences, SZABIST, Islamabad) moderated the event.
The challenges of high cost, disruption in supplies, changing customer demands for quality, speed, and service, and safety concerns were the major challenges identified. Organizations need to be more agile, resilient, and innovative to respond to the changes. Meanwhile, it was emphasized that there is a severe need for supply chain analytics, blockchain, and big data supply chain.
The development of requisite skills set at the Academia and Industry-Academia linkage is considered important to develop agile, emotionally intelligent, and responsive talent to strengthen the organizations.