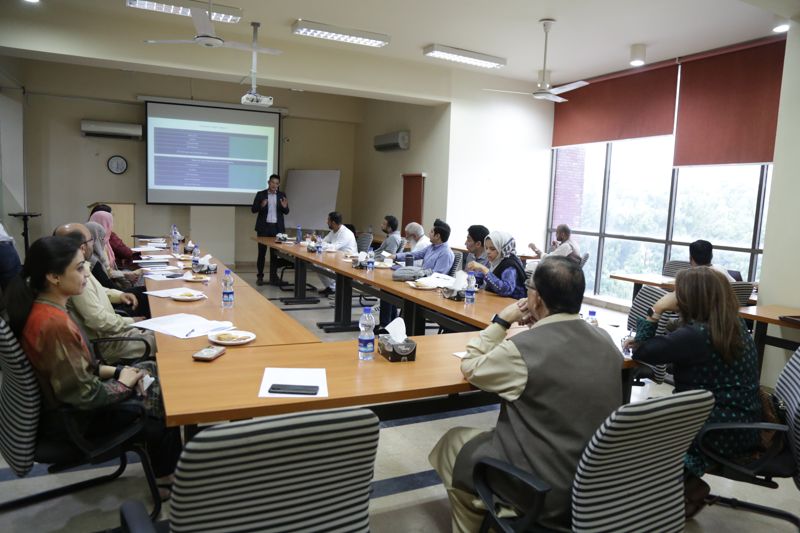 Workshop "Proposal Writing for Donors Funding"
SZABIST University, Islamabad recently organized a workshop named "Proposal Writing for Donors Funding" to boost faculty skills. The Faculty Learning and Development initiative led the event, drawing enthusiastic participation. On August 17, the workshop aimed to equip faculty with tools for creating persuasive proposals to secure funding from potential donors.
Amidst tough academic competition, donor funding is pivotal for research, infrastructure, and education. Dr. Khansa Zaman inaugurated the event, and Mr. Kashif Sehgal, a seasoned expert, led the sessions. Interactive discussions offered insights into crafting compelling proposals that effectively convey project significance to donors.
Dr. Muhammad Asif Khan and Dr. Shazia Akhtar from SZABIST University expressed contentment with faculty engagement, highlighting the value of faculty empowerment in securing external funding. The workshop encompassed donor identification, proposal structure, clear objectives, budget rationale, and aligning proposals with donor priorities.
SZABIST's Faculty Learning and Development Workshops underline the commitment to fostering continuous professional growth. These efforts through workshops, seminars, and training reflect the institution's dedication to elevating education and research quality.