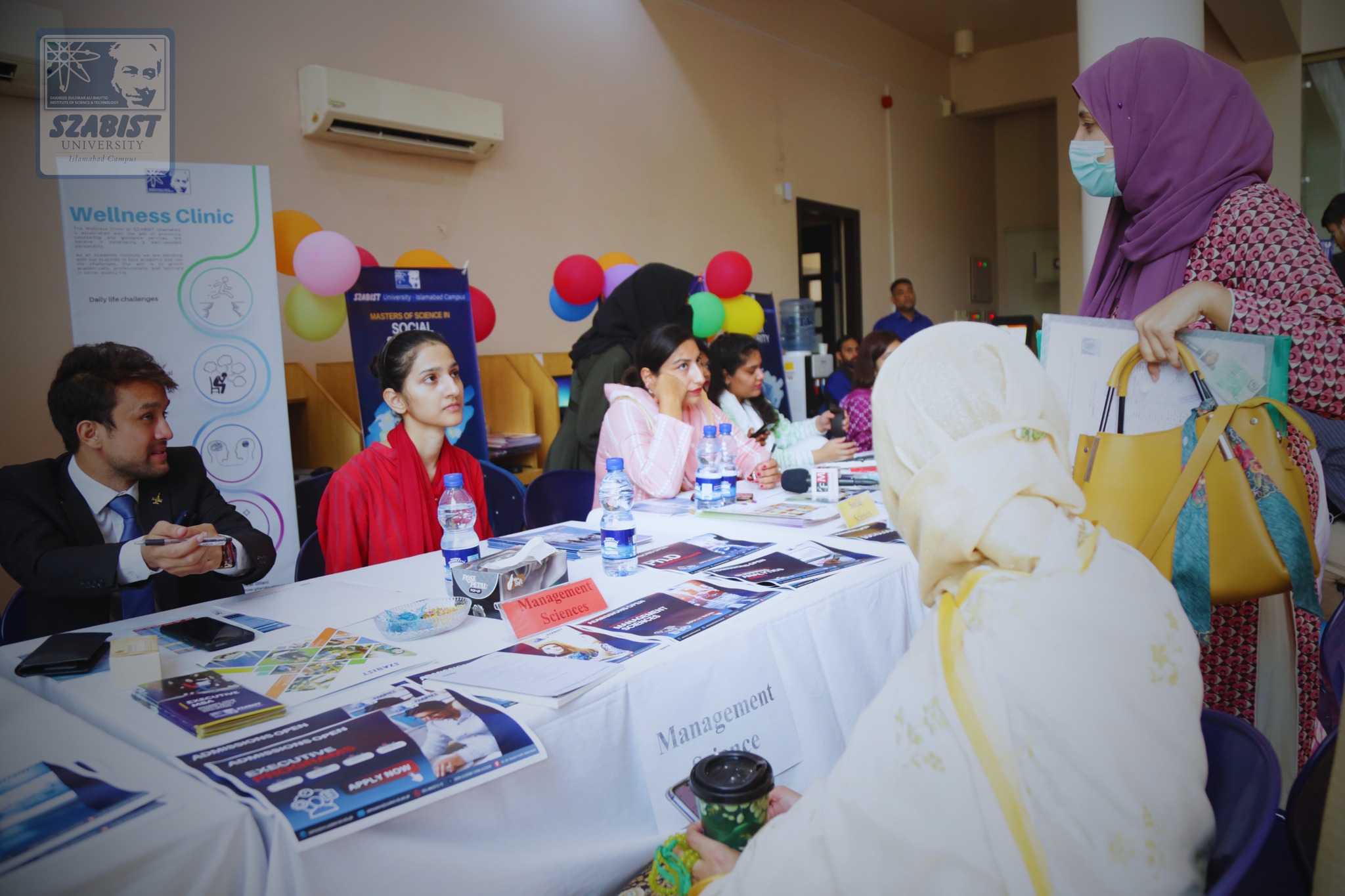 Open House 2023 – Event Highlights
What an incredible day it was at the SZABIST University – Islamabad campus on August 16th, 2023, for our Admissions Fall 2023 Open House!
From enthusiastic high school graduates to aspiring transfer students, the campus was abuzz with excitement as attendees explored the countless opportunities that await them at SZABIST.
Our visitors gained invaluable insights into our diverse range of Undergraduate and Graduate programs. They had the chance to envision their educational journey and find the perfect path to their dreams.
Meeting our esteemed faculty members was a highlight of the day.
The vibrant student life at SZABIST was on full display as visitors learned about diverse clubs, societies, and activities that make campus life engaging and lively. Connecting with successful alumni shed light on the real-world impact of education at SZABIST University on their careers, inspiring attendees to dream big and achieve even bigger.
Also, insights into scholarships, grants, and financial aid options were provided, ensuring that student has the opportunity to pursue their academic journey without financial constraints.
Various workshops werearranged which provided a platform for individuals to explore diverse subjects, fostering personal growth and professional development.
The event reached its zenith with an insightful and profound session by Tuaha Ibn Jalil. The interactive discourse on the Purpose of Life etched an indelible mark on every attendee, nurturing contemplation and self-discovery.