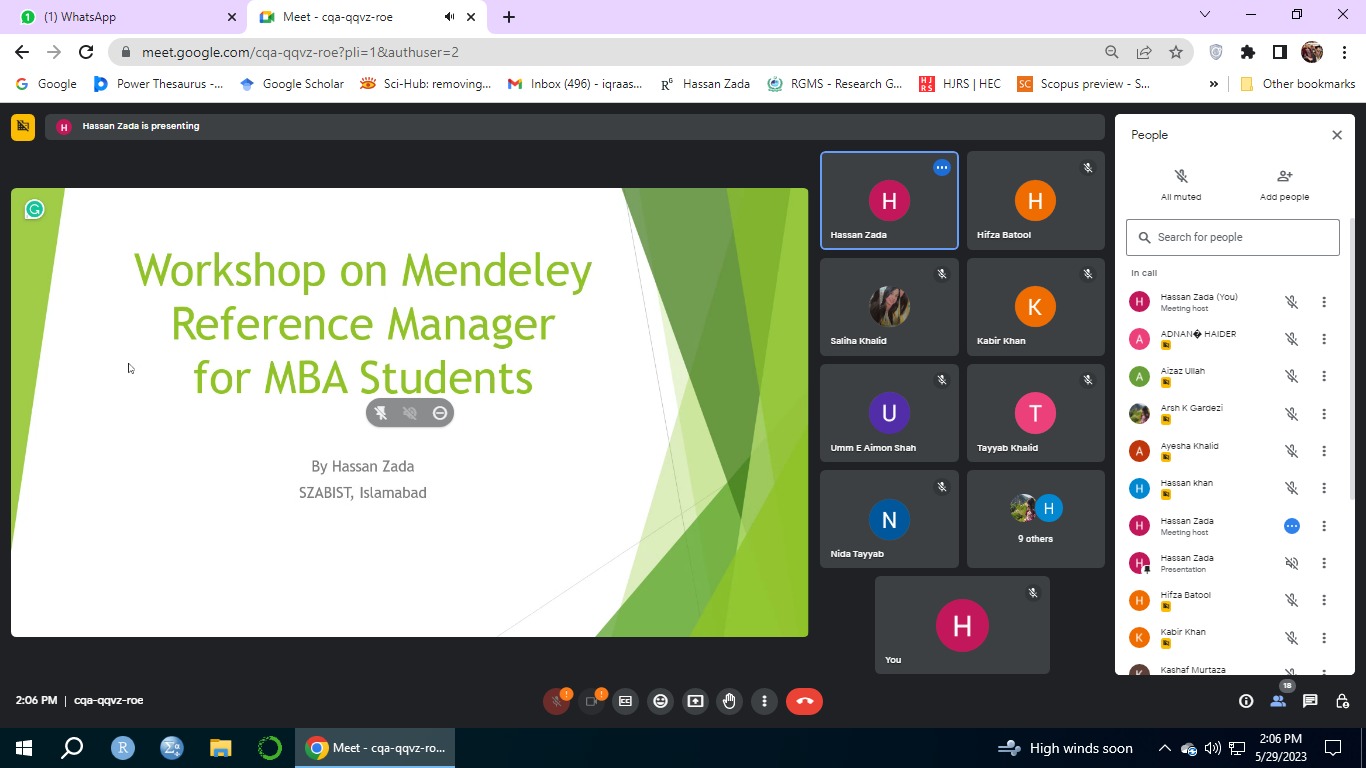 Webinar on Mendeley Reference Manager
The Webinar on Mendeley Reference Manager helped the students to understand the to download and install Mendeley reference manager and to integrate the Mendeley plugin with Microsoft Word. Dr. Hassan Zada arranged the event.
It familiarized the students with the interface of Mendeley. Students learned how to cite a research paper using Mendeley plugin in Microsoft Word and prepare a reference list. It further helps the students how to converge one style of referencing into another style through a single click in Microsoft Word.
Dr. Hassan Zada is in the faculty of the Management Sciences department of SZABIST Islamabad Campus. Along with Mendeley Reference Manager, He has expertise in much econometric software like SPSS, Eviews, Stata, python, Rstudio, Latex, and Matlab. He will cover the following outline in his lecture:
• How to download and Install Mendeley Reference Manager for Desktop
• How to plugin Mendeley Reference Manager with Microsoft Word.
• How to cite single and multiple authors and prepare a reference list in APA format
• Application of GMM
• Interpretation of GMM estimated results
• Reporting of GMM results in APA format