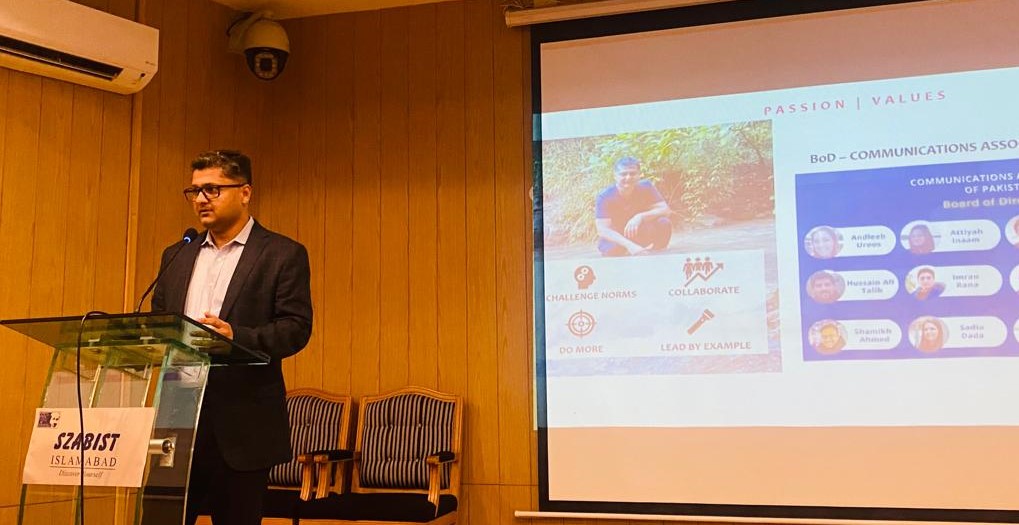 Seminar on " SDGs: Leveraging CSR to attain SDGs
Recent Sustainable Development Goals (SDGs) map out a global vision for a better world, therefore conscientious organizations have stepped up to contribute to sustainable development. However, without considering Corporate Social Responsibility (CSR), the impression of sustainable development remains deficient. Having felt the need of time the Department of Management Sciences SZABIST Islamabad arranged a seminar on "SDGs Leveraging CSR to attain SDGs" on Wednesday 31st of May, 2023 for students of Strategic Management MBA 36 and MBA 72.
The Management, faculty, and students thank Fahad Rehman and Khayyam Siddiqi from Jazz's Corporate Communication & Sustainability team for delivering an insightful session. The audience found the presentation on global best practices for sustainability and reputation management exciting and valuable.
Mr. Aaqib Javed Specialist RAN Optimization Jazz coordinated the session and Dr. Iffat Rasool Associate Professor at the Department of Management Sciences, SZABIST Islamabad organized the event.