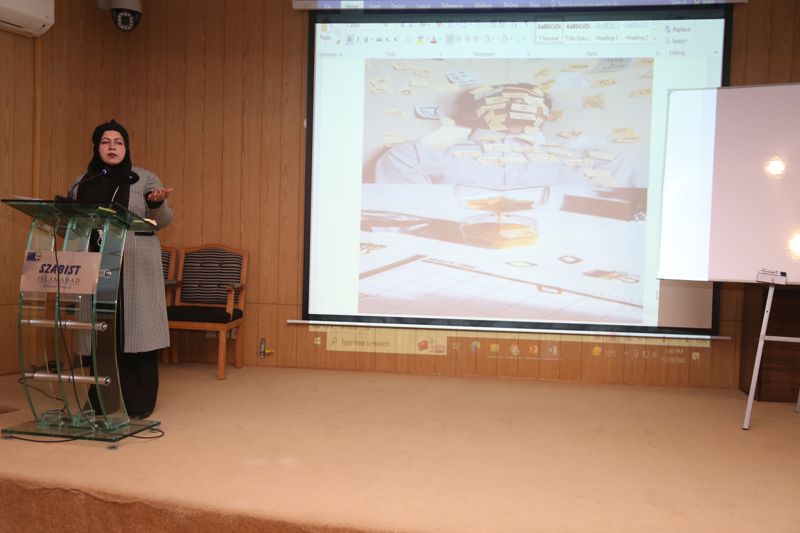 Seminar on Time & Stress Management
A business mind needs to stay healthy, happy, and productive for people even in any worse situations. Although some stress can be healthy as it can promote individuals to find a new skill, get things done, or do something well. But stress that goes on for a long time can negatively impact all aspects of your health.
The Department of Management Sciences Islamabad organized the Seminar on "Time & Stress Management" on the 26th of December 2022 for the graduating students.  Ms. Samra Azam Chaudhri, a Corporate Trainer and International Management Consultant was the guest speaker. She engaged the graduating students in Time & stress management techniques in order to develop the skills required for managing it. Dr. Iffat Rasool Associate Professor SZABIST Islamabad moderated this activity.