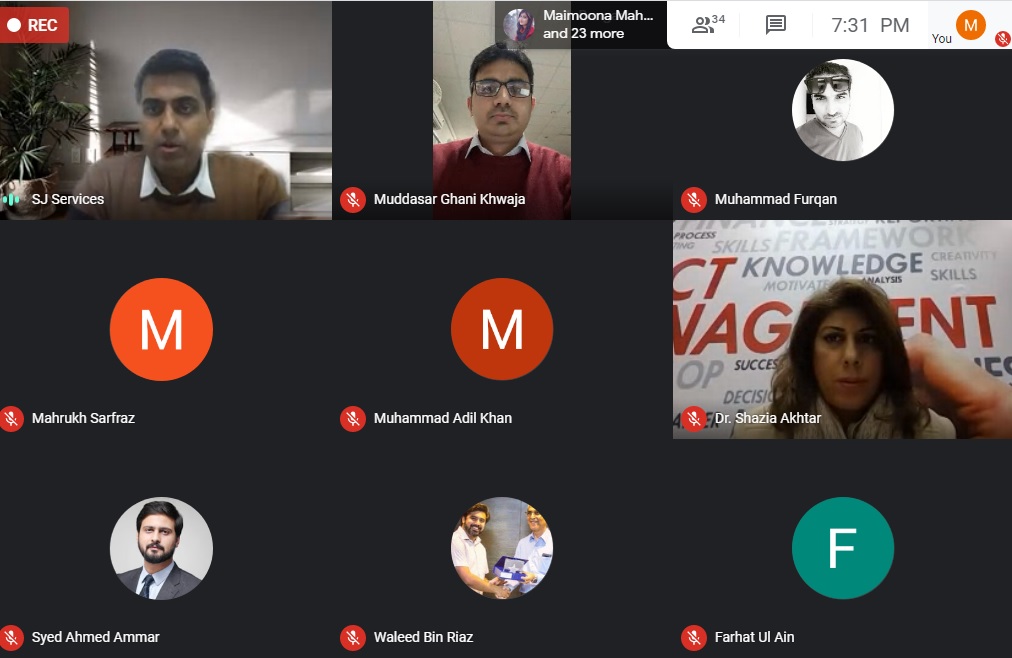 In order to enhance experiential learning for MBA students, Mr. Ali Javed Cheema- Regional Key Accounts Manager at Nestle Pakistan Limited was invited as a Guest Speaker. Mr. Ali provided practitioner insights and orchestrated a holistic picture of the industry.
He elucidated how FMCG firms revamped their operations during the COVID-19 pandemic, and how the marketing sphere has been evolved in the Pakistani market.
Dr. Muddasar Ghani Khwaja moderated the session. Students proactively engaged in the session and enquired about the future of marketing endeavors.
Dr. Shazia Akhtar- Program Manager for MBA emphasized the need for industry-academic linkage and appreciates Mr. Ali for providing his critical industrial insights.