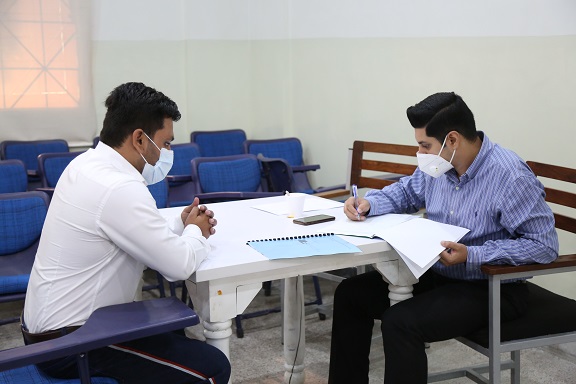 Proposal defense of MBA thesis research and business research projects was held on Monday, November 2nd, 2020.
Dr. Shazia Akhtar, Dr. Muhammad Shafiq, Dr. Hassan Raza, Dr. Fatima Ashraf, Ms. Sundas Azeem, and Mr. Shahwar Hussain discussed the student's research ideas in the fields of Human Resource Management, Marketing, Finance, and Supply Chain, while advising them on the feasibility of their work, practical implications of the research process pertaining to the chosen areas, and potential areas for improvement.
Overall, the activity proved immensely beneficial for students, helping them identify problem areas in their work for further improvement.