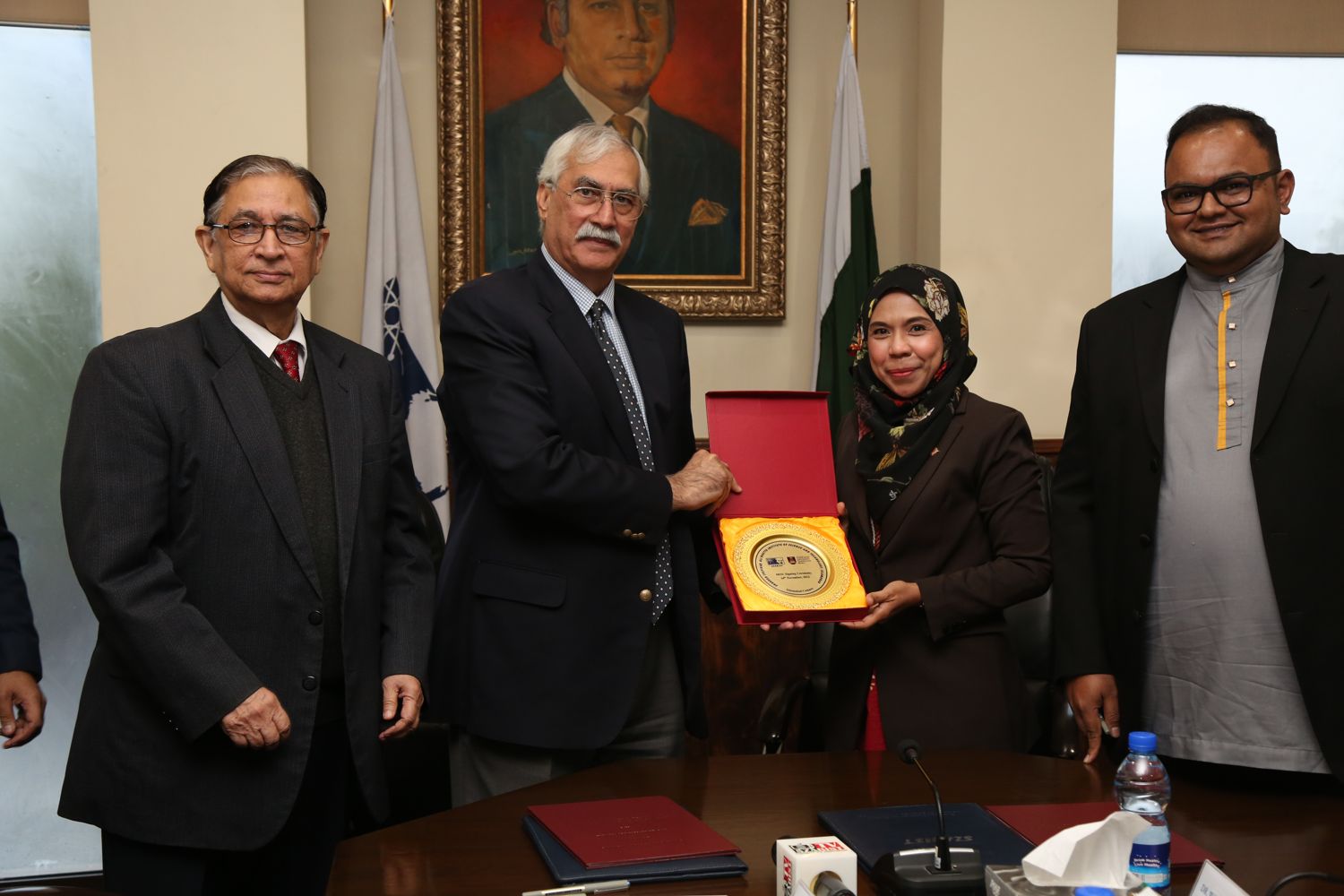 MOU Signing Ceremony between SZABIST and UiTM
SZABIST ISLAMABAD and University Technology Mara Malaysia signed a Memorandum of Understanding on November 14th, 2022. The MOU aims to enable collaboration in faculty and student exchange, collaborative research, co-teaching, professional training, joint industrial projects, and knowledge creation in the joint pursuit of quality education.
The Deputy Rector of UiTM Associate Professor, Dr. Norhayati Baharun, emphasized that this initiative offers enormous opportunities for knowledge creation, student development, and enhanced collaboration for resolving national, international, and global business and societal issues. HOC SZABIST Islamabad Khusro Pervaiz Khan highlighted that this initiative would provide synergy to our efforts and would open new vistas as global partners. Both parties demonstrated their resolve to accelerate the pace of collaboration in multidimensional areas to realize the objectives of this initiative.