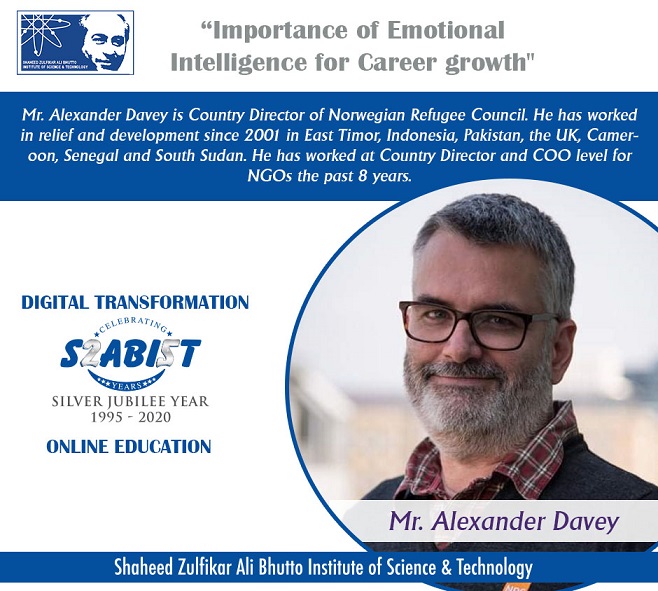 In order to provide the best opportunity for students of SZABIST during this crisis, another international speaker has been invited. The guest speaker was, "Alexander Tristan Davey" Country Director Norwegian Refugee Council-South Sudan.
The session was on "Importance of Emotional Intelligence for Career growth" arranged by Ms. Sana Mukhtar for the students of BSAF 2 Introduction to Psychology and BSSS Developmental Psychology.
Alexander Davey is the Country Director of the Norwegian Refugee Council. He has worked in relief and development since 2001 in East Timor, Indonesia, Pakistan, the UK, Cameroon, Senegal, and South Sudan. He has worked at Country Director and COO level for NGOs the past 8 years. Alexander is most interested in supporting a leadership model that is an antidote to ego-based, dominating models of the past and encouraging participatory, collaborative leadership. He focuses on supporting gender equality in the workplace and on providing space for national staff development.