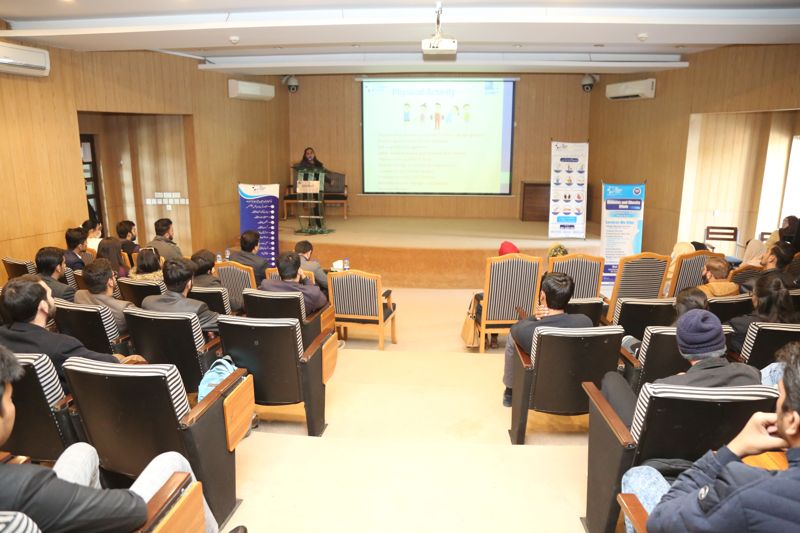 Diabetes Awareness Seminar & Camp
According to the established estimated results of research, there are 33 million people living with type 2 diabetes in Pakistan—the third largest diabetes population globally. An additional 11 million adults in Pakistan have impaired glucose tolerance, while approximately 8·9 million people with diabetes remain undiagnosed.
SZABIST Islamabad has always been concerned with the issues that arise in and outside Pakistan. Seeing the alarming increase of diabetes, the Department of Management Sciences and Social Responsibility Society arranged a diabetic awareness seminar and free medical camp for faculty and students on 30th November 2022 at the SZABIST Islamabad campus.
The Medical specialist Doctor Nasreen and Nutritionist MS Shafaq were invited along with the medical team of "The Diabetic Center" (TDC) Islamabad. Doctor Nasreen and MS Shafaq shared their knowledge of the precautions and treatment of diabetes. The team further conducted the tests for faculty and students and prescribed them the treatment. The activity was organized by Dr. Iffat Rasool and Mr.Shahid Jhangir Raja. The students of BBA 5 and 6 were engaged in the event.