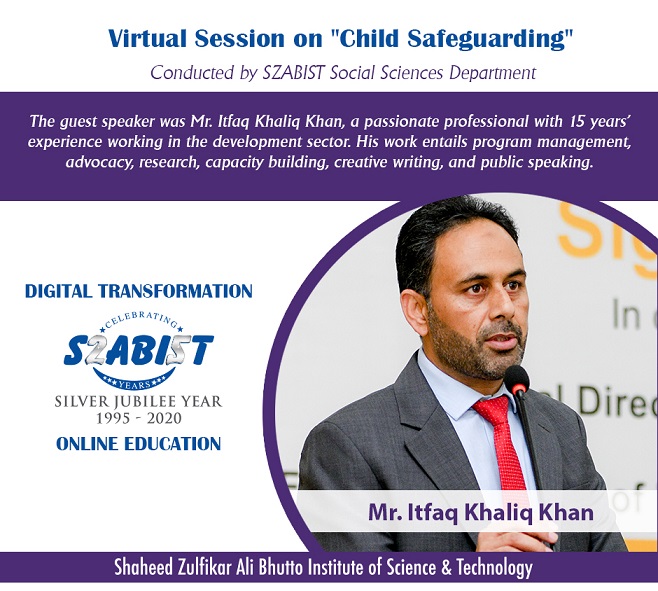 During this pandemic, SZABIST is trying its best to facilitate students virtually by inviting professionals from different walks of life.
On 6th April 2020, a session on "Child Safeguarding" was arranged for the students of BSSS-1 Community Services by Miss Sana Mukhtar, Lecturer Social Sciences. The purpose of the session was to introduce the issues relevant to safeguarding and to develop skills, knowledge & understanding of safeguarding in relation to community work.
The guest speaker was Mr. Itfaq Khaliq Khan, a passionate professional with 15 years' experience working in the development sector. His work entails program management, advocacy, research, capacity building, creative writing, and public speaking.