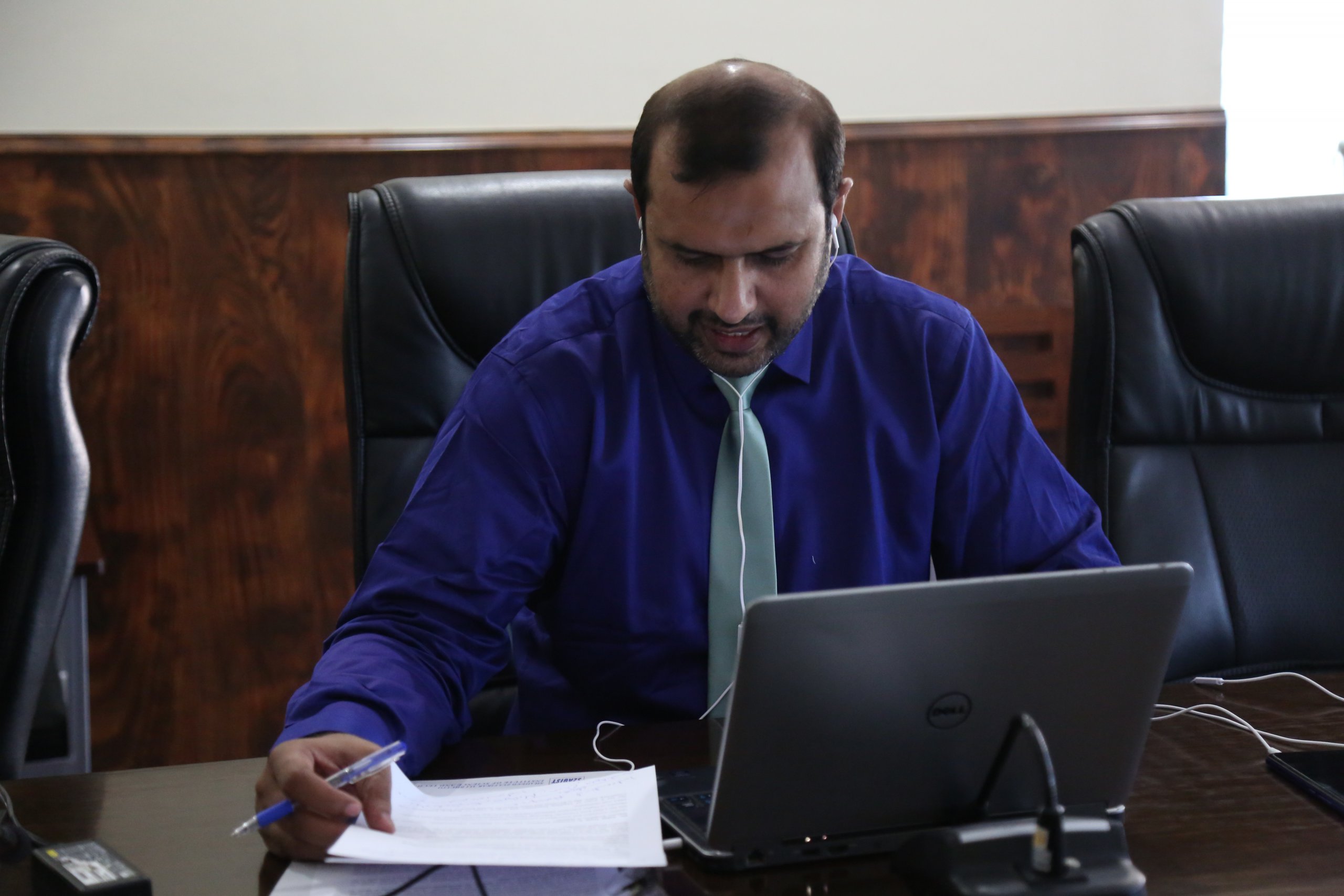 A successful international webinar with the Title: 'Challenges and Opportunities for Research in Covid-19' was conducted on September 23, 2020, by the Management Sciences department of SZABIST Islamabad.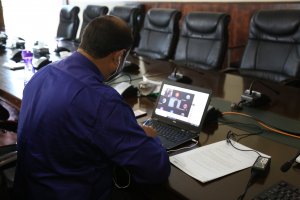 There was keen interest among the international participants for the webinar; faculty members and PhD scholars participated from countries like Saudi Arabia, China, Indonesia, Malaysia, Oman, Bangladesh, and many other places, along with the ever-enthusiastic faculty members of SZABIST, Islamabad.
DEAN Faculty of Management Sciences, Dr. Aamir Ferouz Shamshi, welcomed the panelists and participants. He presented the impacts of COVID-19 on economy, society, and psychology.
Dr. Muhammad Imran Qureshi, from Universiti Technikal Malaysia, Melaka, and the founding director of ConnectingAsia, started with the research trends in the COVID-19 environment. He stressed upon the importance and role of the digital transformation in COVID-19. He discussed the importance of the seventeen points of the sustainable development goals for contemporary research. Academic challenges, unlocking new opportunities, and skillsets were other critical areas of his presentation. The last important element of his presentation was a collaboration among researchers and institutes, which generated much interest in faculty members and the management.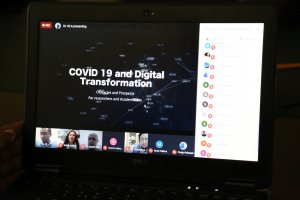 Dr. Sobia Irum, University of Bahrain, presented the four important themes of management and business research in COVID-19; Business, Technology, Supply chain management, and Service industry. There were further directions on the nineteen subthemes of these areas, which was a treat for all researchers. In the end challenges and opportunities were discussed by her, highlighting the importance of collaboration.
The question and answer session was also quite vibrant, and participants were quite enthusiastic with multiple research questions. The questions were about conducting multilateralism and multidisciplinary research in the COVID-19 environment.  Furthermore, the discussion about bridging the research approaches among developed and developing countries was also enlightening.
HoD Management Sciences, Dr. Muhammad Asif concluded the session with the thanks to all panelists and participants.
The recording of the webinar can be found at the following link;
https://drive.google.com/file/d/1-UJVhT4PeTkSuahmqO8Xuum25jE8Nts7/view