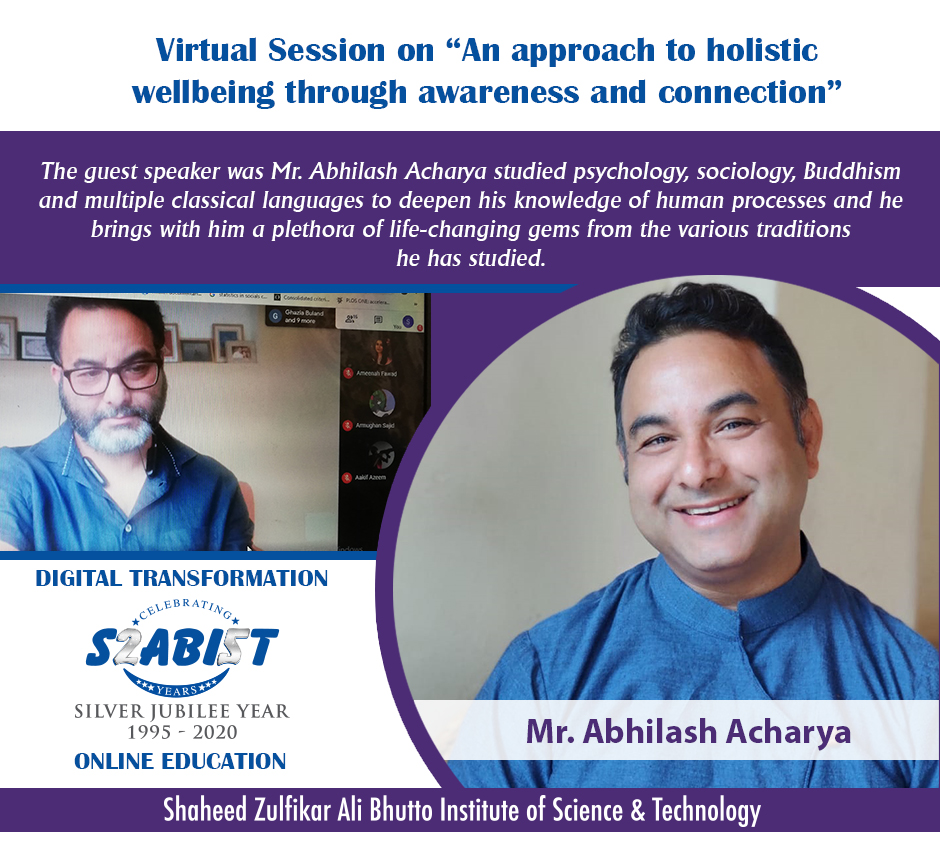 A virtual session by an International speaker Abhilash Acharya on "An approach to holistic well-being through awareness and connection" has been organized by Ms. Sana Mukhtar, Lecturer Social Sciences department on 29th April 2020 for the students of Developmental Psychology.
The speaker was "Abhilash Acharya" who has worked with thousands of people in the areas of leadership, leadership communication, and communication through approaches that mainly include Emotional Awareness and Mindfulness as strategies for personal change. Abhilash has facilitated individuals and groups in this fluid yet powerful of the practice of mindfulness that focuses on mindful, emotionally aware, and resonant ways of connecting in day to day as well as in leadership roles. The goals of his work include enhanced openness, authenticity, inclusiveness, and inspirational ways of thinking and behaving.
He envisions a greater level of peace and compassion through these processes that have the potential to catalyze deep shifts in personal attitudes and improved quality of life and leadership.