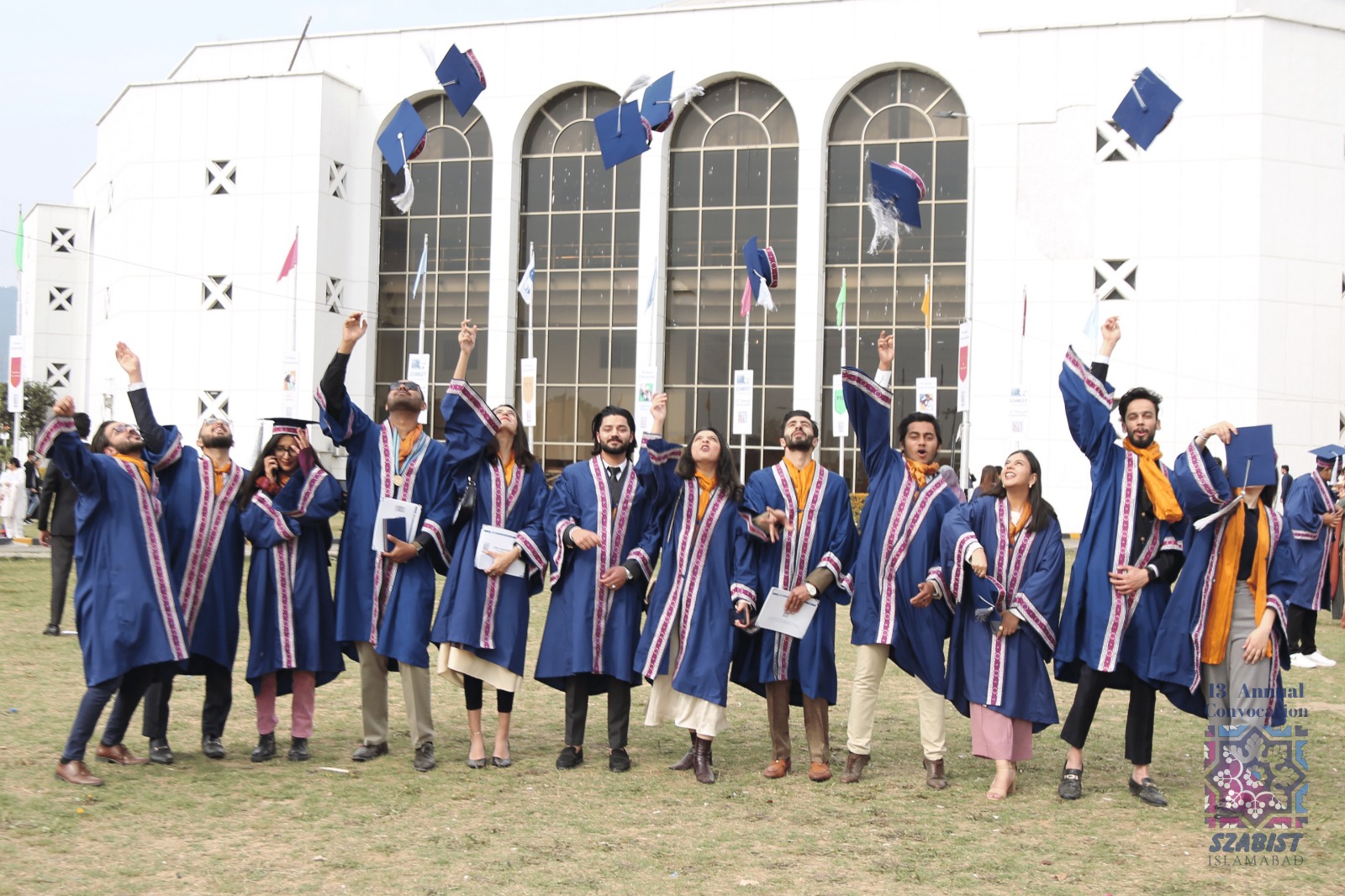 13th Convocation ceremony of SZABIST Islamabad
The 13th Convocation ceremony of SZABIST Islamabad was a remarkable event for all the students awarded Bachelor's, Master's, and Doctoral degrees. The event took place on March 1st, 2023 at Jinnah Convention Center, where the live coverage of the event broadcasted on social media platforms and FM Radio 106.6.
Madam President Ms. Shehnaz Wazir Ali, declared the opening of the convocation ceremony. It was followed with the recitation of the National Anthem and the Holy Quran. Prof. Dr. Mukhtar Ahmed, Chairman, Higher Education Commission (HEC),was the chief guest who addressed the graduates. Along with him were the VP Academics Prof. Doc Altaf Mukati , Board of Trustees, Mr. Khursheed Ahmed Junejo. Also, Mr. Shahadat Awan, VP Development and Finance, Madam Nasreen Haque and HOC Mr. Khusro Pervaiz Khan presented the awards to the students. They addressed the graduates with their heartwarming wishes.
Madam President Shehnaz Wazir gave academic medals to the high achievers, and the graduates took the oath, then declared the closing of the ceremony.
The ceremony was a proud moment for all the graduates, who were encouraged to achieve more success in their future endeavors. The event was a testament to the academic excellence of SZABIST Islamabad, and the hard work and dedication of the students and faculty members.
Congratulations to all the Graduates on their remarkable achievements!