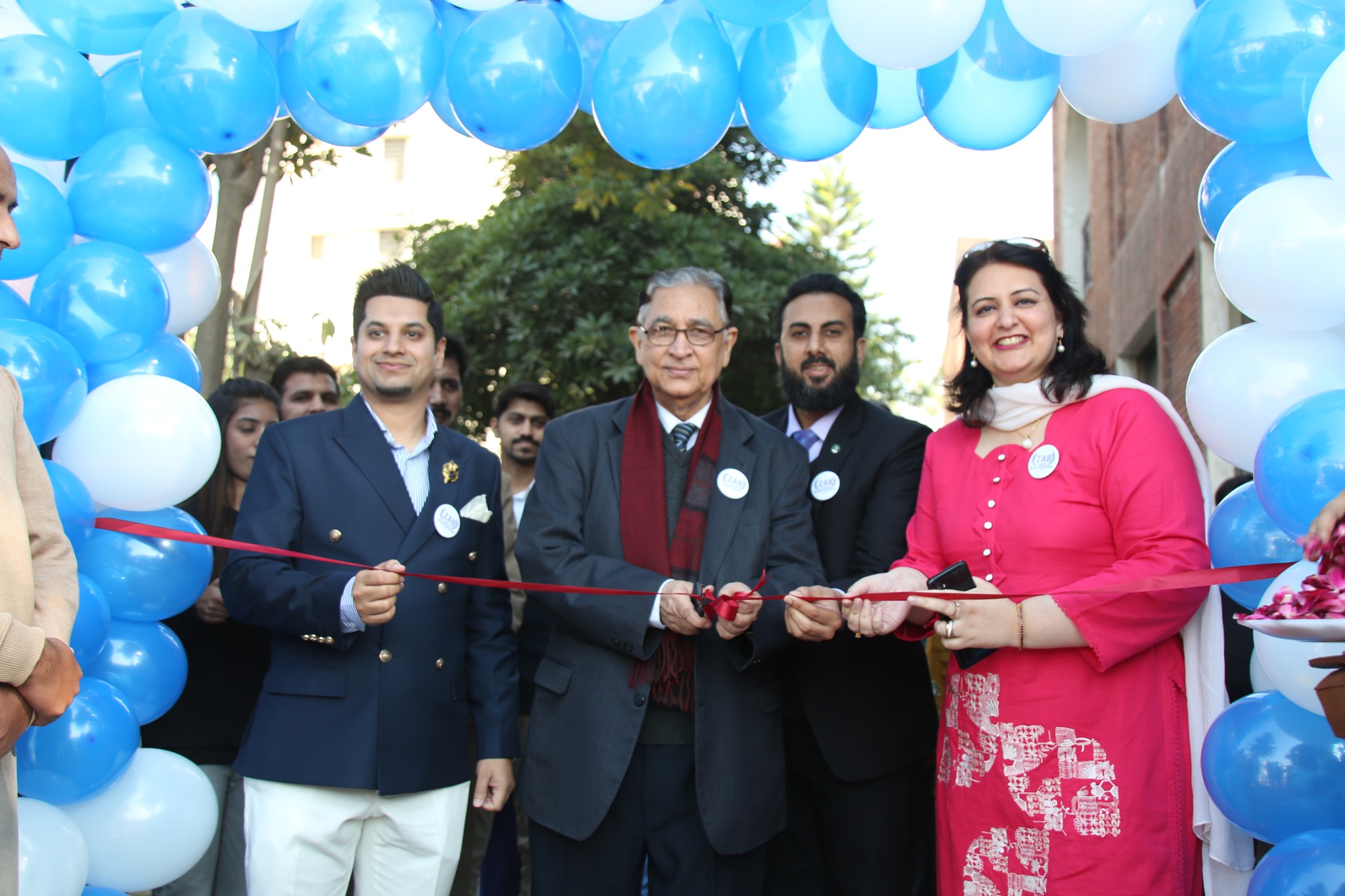 ZAB – EXTRAVAGANZA (Ignite) "Fall 2022"
Students of BBA organized ZAB EXTRAVAGANZA (Ignite) on 15th December 2022 under the ZAB Entrepreneurship Week, Fall 2022 at SZABIST Islamabad. ZAB EXTRAVAGANZA is one of SZABIST Islamabad's signature events to support students who plan to go solo in the marketplace. The event gathered around exhibitors from the undergraduate programs, providing a platform for students to display their marketing plans. Also, to learn about business start-up opportunities and support services and get the latest market intelligence.
CSR invited the students along with their teacher from Sweet Homes and had them participate in the Extravaganza and indulge with the students to enjoy a treat of festivity that was going around. The students from sweet homes entertained with lunch and ZAB Extravaganza souvenirs.
The participating young entrepreneurs and the supervisors of the students Dr. Zoya Wajid and Mr. Syed Shahwar Hussain of the ZAB Extravaganza received outstanding appreciation from the Chief Guest, Mr. Khusro Pervaiz Khan (Head of Campus) along Dr. Muhammad Asif Khan (Associate Dean/ Head of Department) and Dr. Shumaila Zeb (Program Manager).