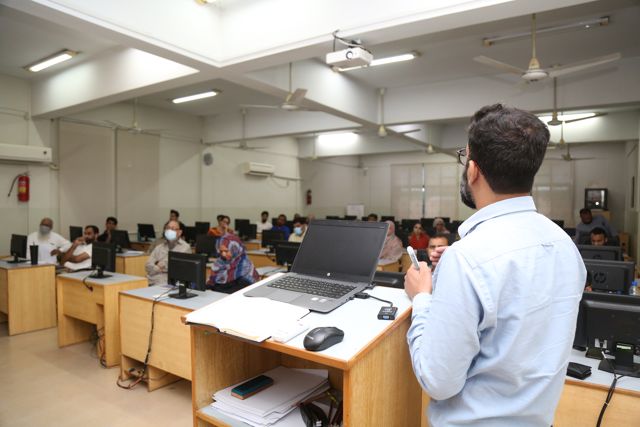 Workshop on Power BI
A 3 days workshop on Power BI was conducted through interactive discussion with the faculty and hands-on practice using various data sets on how to use Power BI to obtain insights from data in a visual fashion and, most importantly, predictive analytics to build the capacity of the faculty to gain expertise on it. Power BI hands-on training covered topics such as creating compelling dashboards, accessing data from multiple sources, creating visualizations, and performing predictive analytics. This faculty development training program on Power BI was led by Dr. Saqib Mahmood from the faculty of management sciences.
Learning Outcomes:
The following skills were specifically developed through this hands-on training program for faculty development.
Concepts and ETL – Consuming and Transforming Data By Using Power BI Desktop (20-25%)
Modeling and Visualizing Data, descriptive, prescriptive, and predictive analytics (45-50%)
Configure Dashboards, and Reports in the Power BI Service (25-35%)
Trainer: Dr. Saqib Mahmood