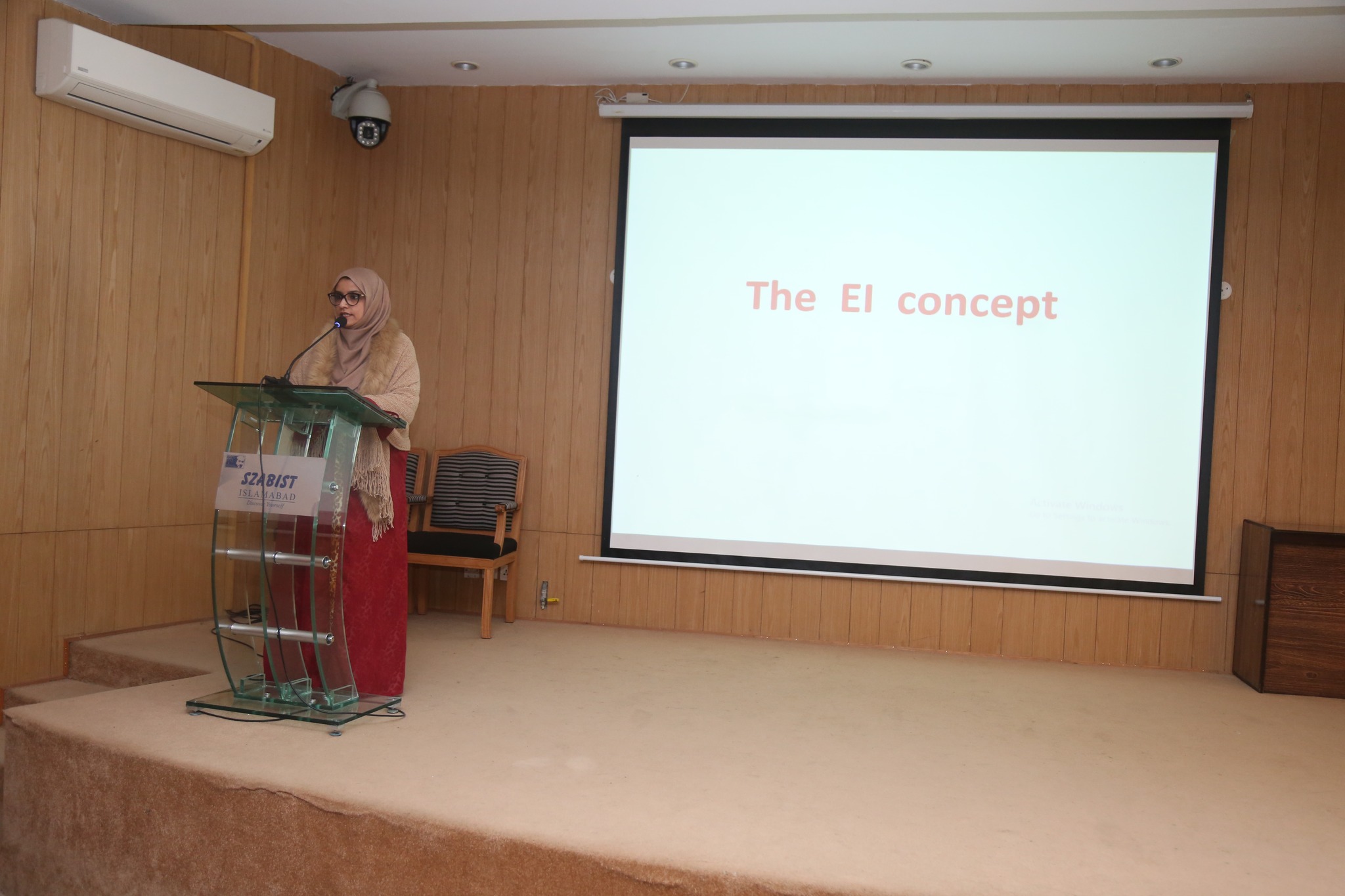 Workshop on Emotional Intelligence
Emotional Intelligence (EI) is the ability of understanding and manage one's own emotions as well as of others. The literature on Emotional Intelligence (EI) suggests that 80 percent of success in the workplace depends upon it while IQ accounts for just 20 percent. Students also not only need Emotional Intelligence (EI) for future workplaces but also to bounce back in their academic excellence.
SZABIST Islamabad is always concerned with students' attitudes and behavior as it is a prior need of society and future jobs. Emotional Intelligence (EI) can help students to be mature and responsible professionals and citizens of the country. Thus, the Department of Management Sciences SZABIST Islamabad arranged the workshop entitled "Emotional Intelligence" on Tuesday 27th December 2022 for the graduating students of BBA, BSAF. The workshop was presented by Dr. Fatima Ashraf, Assistant Professor SZABIST Islamabad. The workshop covered the essentials of emotional intelligence and its importance at the personal and institutional levels. The activity was moderated by Dr. Iffat Rasool Associate Professor SZABIST Islamabad.