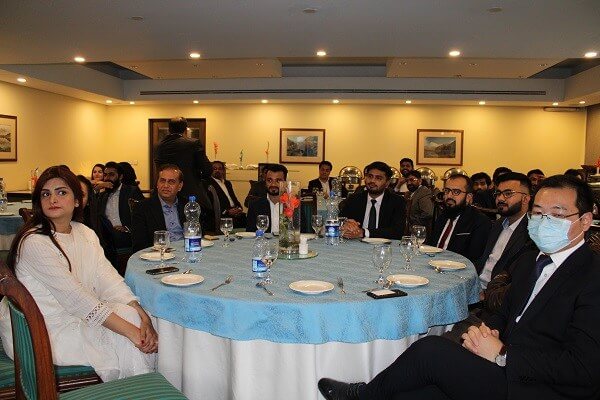 1st March, 2020
A Welcome party was arranged on 1st march 2020 at Islamabad Club, Banquet hall for the students of EMBA/PMBA/MHRM programs of Szabist Islamabad. The event proved to be a huge success as a large number of students participated in the event.
The students were really enthusiastic and took an active part in various activities arranged by the senior students. They won prizes for their talent displayed in the form of poetry, singing competition, sharing of their passions and useful career tips for the audience.
The party ended with a vote of thanks by the Program manager Dr.Shazia Akhtar to the top administration of Szabist, Islamabad for providing such a progressive and enabling environment where all co-curricular and extracurricular activities are encouraged and supported leading to the overall personality development of the Executive students. Moreover, she thanked all the students for actively participating in the event and gave special appreciation to the organizing students Ms. Sadaf Noor and Mr. Ghulam Anbia Madni for their untiring efforts in arranging such a wonderful evening.
These kinds of activities improve the morale and ownership of the professional students who can become the brand ambassadors' for the Executive weekend programs and spread a positive Word of Mouth and image of the university amongst other stakeholders including industry, academia and corporate sectors which will enhance the outreach of EMBA/PMBA/MHRM programs in future.