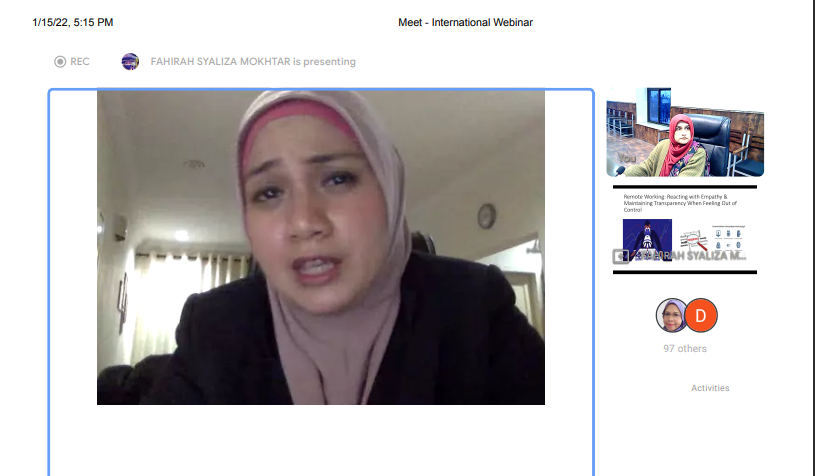 The department of Management Sciences, SZABIST Islamabad organized a webinar
titled, "Business Ethics during the Pandemic: Opportunities, Challenges and Response" on 15th
January, 2021.
Department of Management Sciences, SZABIST Islamabad, focuses on promoting a
knowledge-seeking culture in our students and faculty in an evolving and globalized business
world. In pursuit of this, the specific aim of the webinar was to acquire an international
expert, novel outlooks on ethical aspects that represent opportunities, challenges, and responses in
a COVID-19 as businesses must rethink for sustainability.
Dr. Fahira Syaliza Mokhtar, consumer laws advocate and practitioner with PhD in Law
was invited as a guest speaker. Professor Dr. Yusliza Mohd Yusoff Deputy Dean Faculty of
Business, Economics and Social Development Universiti Malaysia Terengganu graced the
session by her presence.