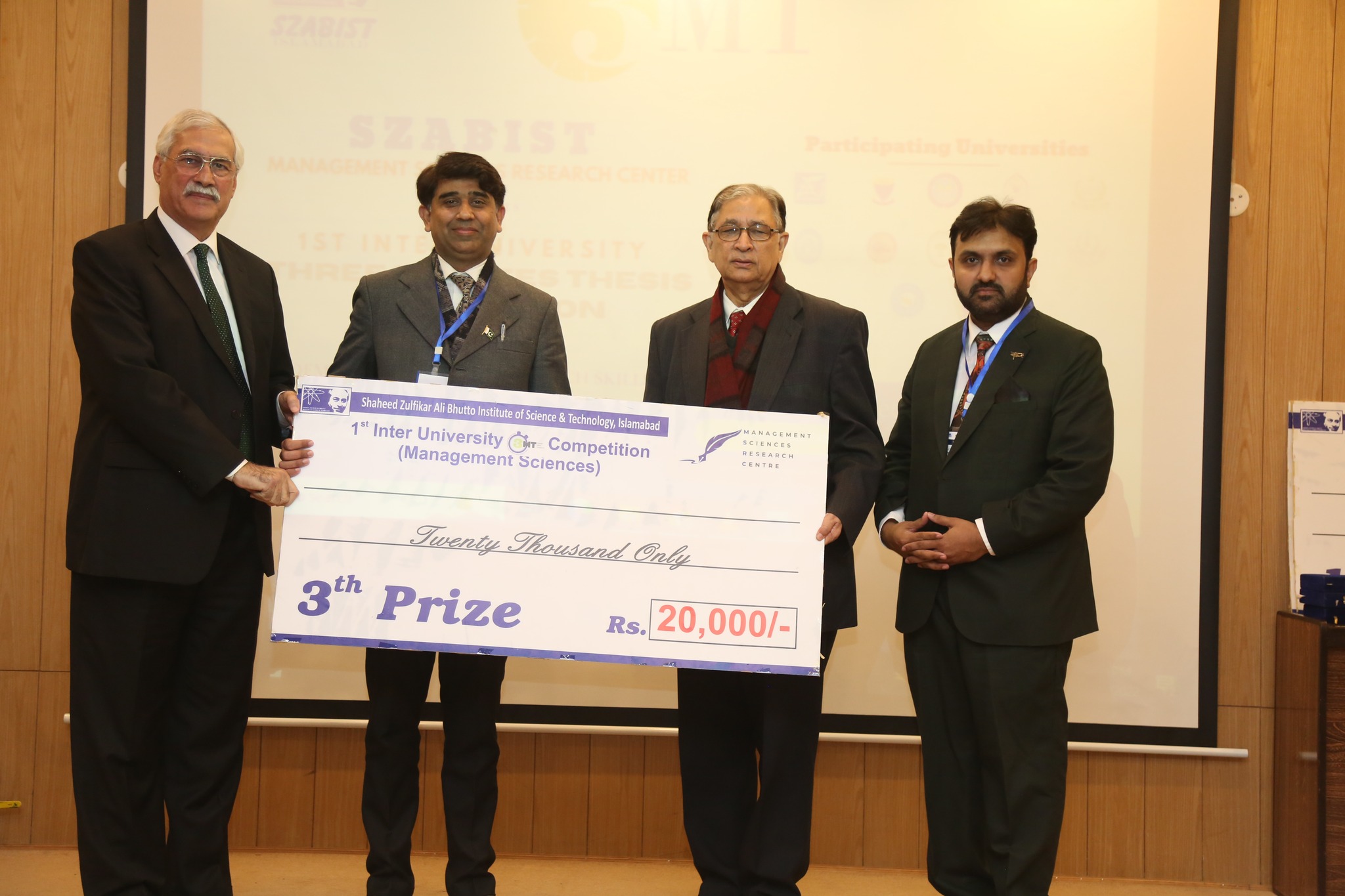 The research plays a significant role in developing students' " critical thinking skills". It helps in creating opportunities and meeting the challenging of business and society. Also helps in transformation with meaningful economic, societal, and environmental impacts.
The aim of the SZABIST Research Center is to promote a successful, passionate, and interactive research community. To create new ideas and provides cost-effective solutions to business, environmental,  and societal issues through an approach with all stakeholders.
To provide a meaningful contribution to society, SZABIST has organized the "Three Minutes Thesis Competition" (3MT) on 21 December 2022 at Islamabad Campus. The participant from all over Pakistan presented their research and the successful candidate won the cash prize.