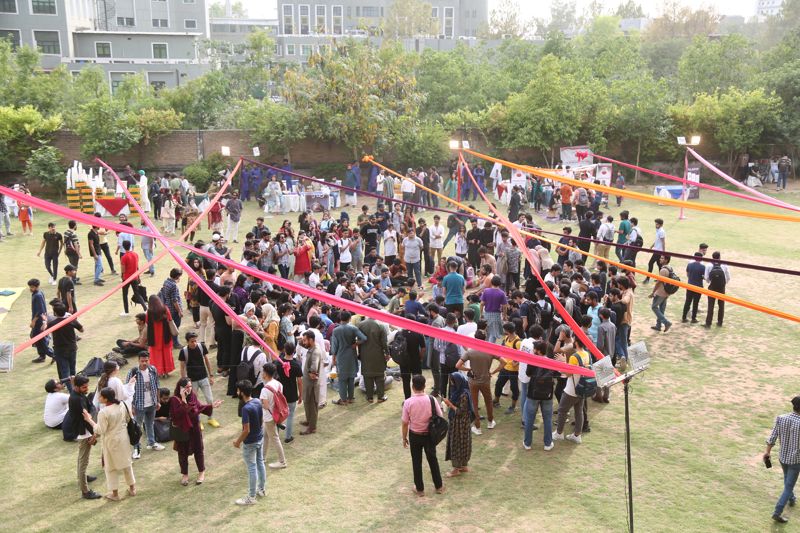 SZABIST Social Sciences Fiesta & Farewell Ceremony Spring 2023
The students of the SZABIST Islamabad campus hosted Social Sciences Fiesta on the 22nd of May 2023 to bid farewell to their seniors. The event was organized by SZABIST Social Sciences Society under the supervision of Dr. Wajid Hussain and Ms. Sana Mukhtar. The event was memorable by cultural performances and Sufi Kalams.
During the farewell, interactions between the seniors and the juniors reflected the passing of the torch and the exchange of wisdom and experiences. The seniors shared their guidance and advice with their junior counterparts. Juniors expressed gratitude and respect for the knowledge and mentorship received. The juniors also gave interesting titles to their outgoing seniors, adding to the fun and excitement of the evening.
The outgoing students also had the opportunity to connect and learn from the faculty and their peers.