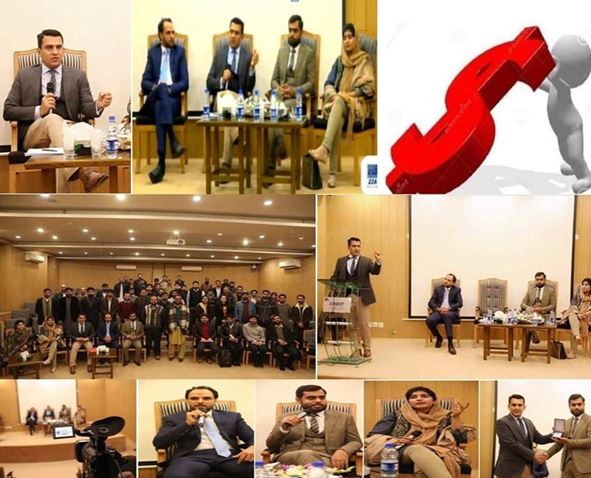 SZABIST in line with its knowledge economy drive organized "Strategic Finance Symposium" in sheer collaboration with the corporate sector and neighboring universities under the leadership of Dr. Muhammad Naveed (Associate Professor, SZABIST). The forum captured the unleashing significance of dynamic challenges and opportunities pertinent to strategic finance from institutional and country's perspectives.
The symposium results in following proposed resolutions for adaptation to comply with advanced financial mechanics and practices;
Dynamic Financial and Investment Planning
Customized Financial Decisions Making through Financial Intelligence and New Financial Dial Ups
Emerging need of Financial Data Analytics
Unleashing the role of Financial Analysts and Financial Institutions to comply with changing Digital Financial Landscape
Enhancing the Financial Literary at an advanced level to better understand the Financial System
Encouraging the Financial Democracy and responsiveness towards CSR Orientation from Stakeholders Perspectives.