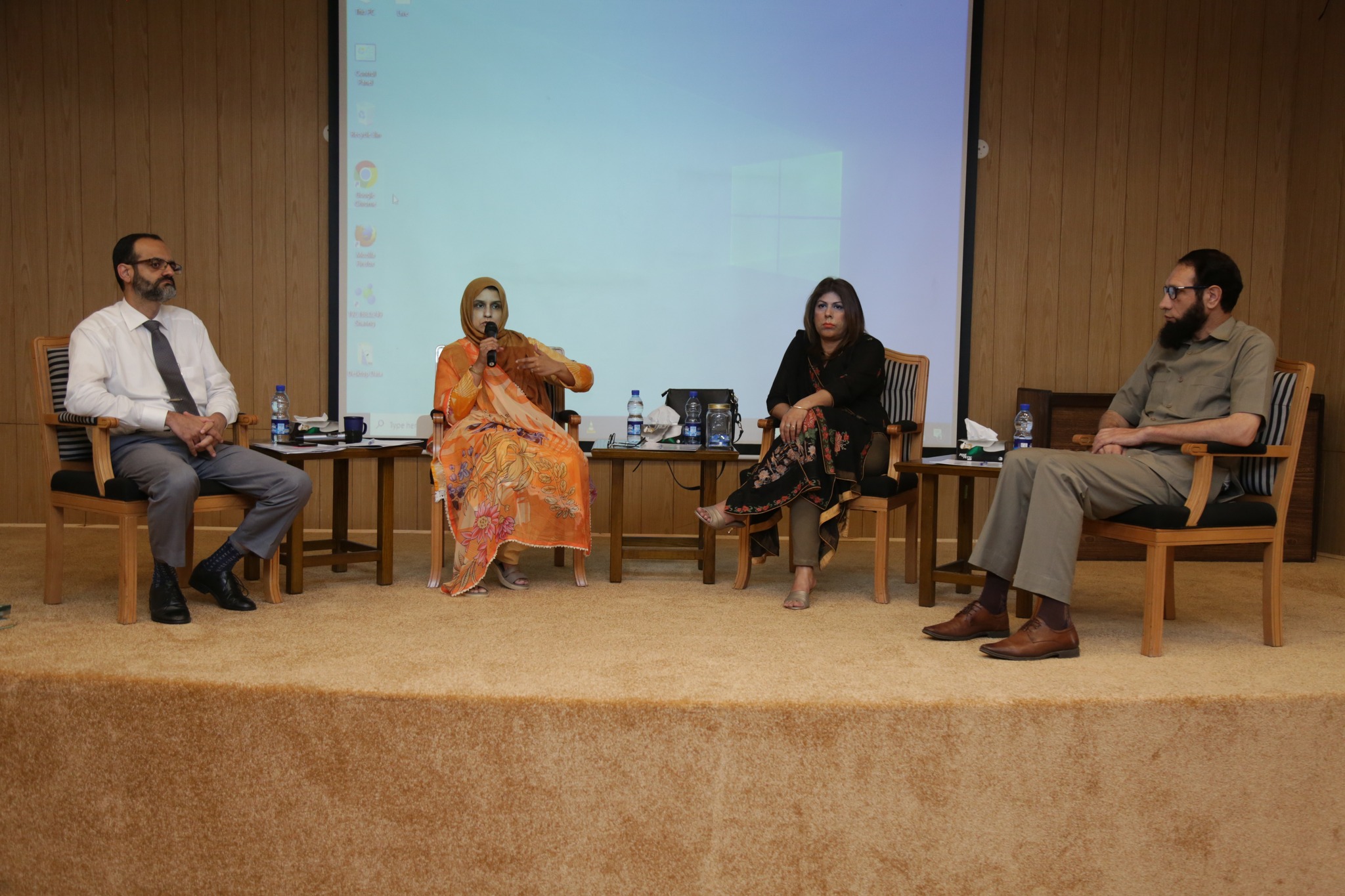 Dr. Ahmed Ali Qureshi, with the experts, Dr. Shazia Akhtar, HoD, MS, Dr. Muhammad Zeb Khan, Program Manager, MSPM, and Dr. Fatima Ashraf, faculty member moderated the session.
The experts shared invaluable insights on crafting clear and concise problem statements, identifying key challenges and objectives in research, and aligning research goals with a strong problem statement.  The knowledge shared during the 40-minute session was both inspiring and practical.
The event was a testament to the thirst for knowledge and the passion for problem-solving that drives us all forward.
Stay tuned for more amazing events under the Research Series! We have a lineup of fascinating topics and expert speakers ready to empower you with new knowledge and skills. Whether you're a student, a seasoned researcher, or simply curious about expanding your horizons, our upcoming sessions will have something exciting for everyone.
Thank you once again to everyone who made this event a memorable one. Your support and enthusiasm motivate us to continue delivering valuable content and fostering a vibrant research community at SZABIST Islamabad.