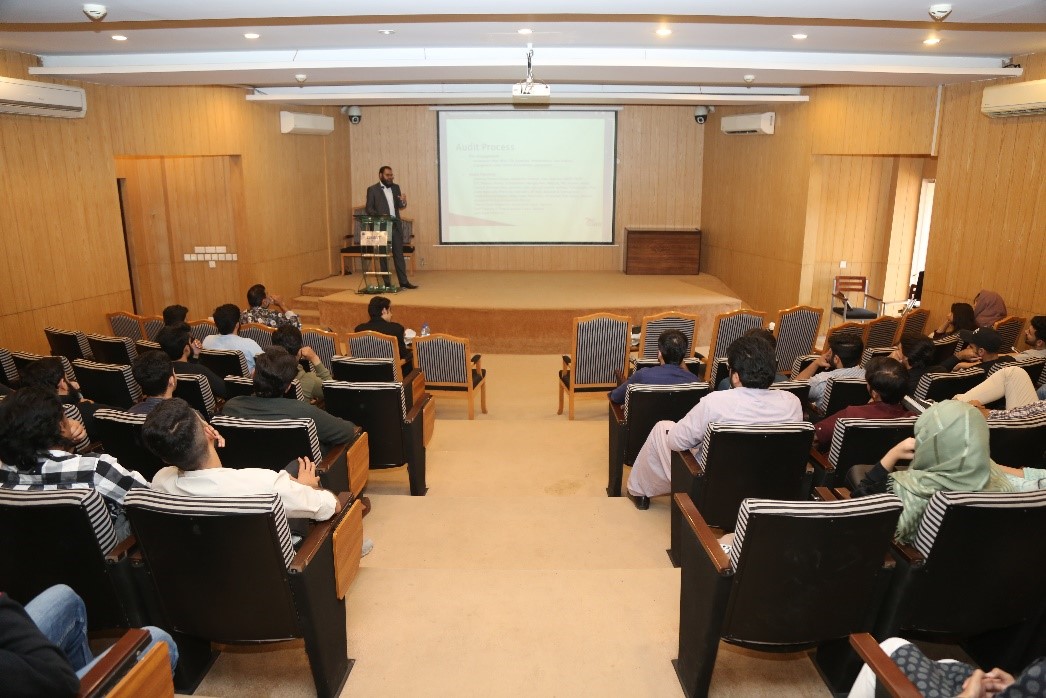 Mr. Muhammad Ali Khan and Mr. Zeeshan Hamid organized a guest speaker session on the topic "Auditing from an Auditors Lens" for BSAF-5 and BSAF-6 students. The speaker was Shahzad ul Hasan, the founder of Hasan Associates-Chartered Accountant Firm.
He provided an in-depth explanation of audit concepts and techniques. He also gave an overview of how to apply relevant rules and regulations in addressing the problem, during his conversation with the audience. Audit and assurance, audit risk, materiality concept, auditing corporate governance, and auditing culture were the main topics of the session.
The main goal of this seminar was to provide our business students with a thorough understanding of auditing concepts and techniques. Also, how to form an opinion on the information presented in financial reports that represent the organization's financial position.