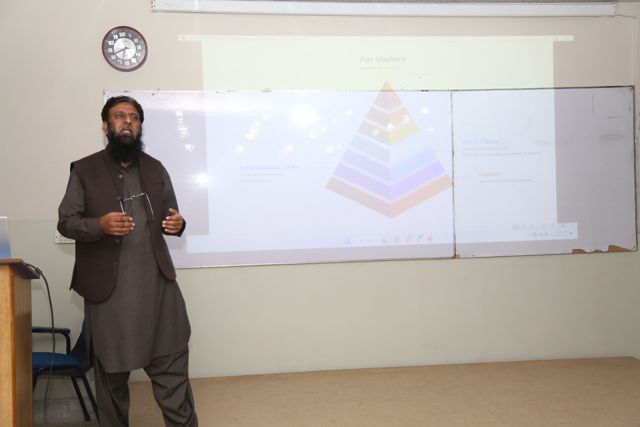 Seminar on Development of Entrepreneurial Mindset
The Department of Management SZABIST Islamabad organized a Seminar on "Development of Entrepreneurial Mindset" for the graduating students on 29th December 2022. Mr. Zaka Ul Mustafa, Co-Founder and Director, Leverify LLC in Pakistan and USA addressed the students and shared his entrepreneurial journey. He highlighted the various applications and benefits of having an entrepreneurial mindset. He further explained how entrepreneurs think and act and how the entrepreneurial mindset can help business graduates to stay one step ahead of the game.
The Dean and HOD Department of Management Sciences SZABIST Islamabad Professor Dr. M Asif Khan thanked the guest speaker at the end of the session. He presented him the shield as a token of appreciation. Students also asked questions to develop their understanding for entrepreneurial success. Dr. Iffat Rasool Associate Professor moderated the session.