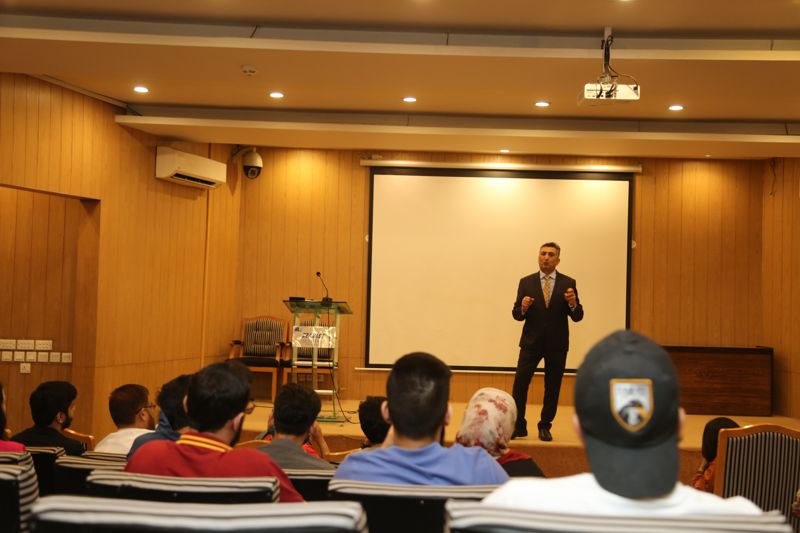 Seminar on "Corporate Strategies toward Sustainability:    Opportunities and Challenges"
In recent due to increased innovation and technology the sustainability challenges are getting complex and confused globally. Despite the attempts by government and businesses the progress toward sustainability is still weak and there is a need to explore and investigate the ways to approach sustainability.
In order to build the awareness of Research Students of MBA, MS & PhD, the Research Center (SIG- HR) under Faculty of Management Sciences  SZABIST Islamabad arranged a seminar on "Corporate Strategies toward Sustainability: Opportunities and Challenges" on Wednesday 24 th May 2024. Dr. Moin Uddin, PhD, PMP Corporate Director of Human Resources & Organization Development at Tourism Promotion Services (Pakistan) Limited with  decades of experience in strategy building shared his views on acquisition  opportunities for sustainable businesses. Students and faculty showed a great interest in the session.
Dr Iffat Rasool Associate Professor Department of Management Sciences SZABIST Islamabad organized this event.