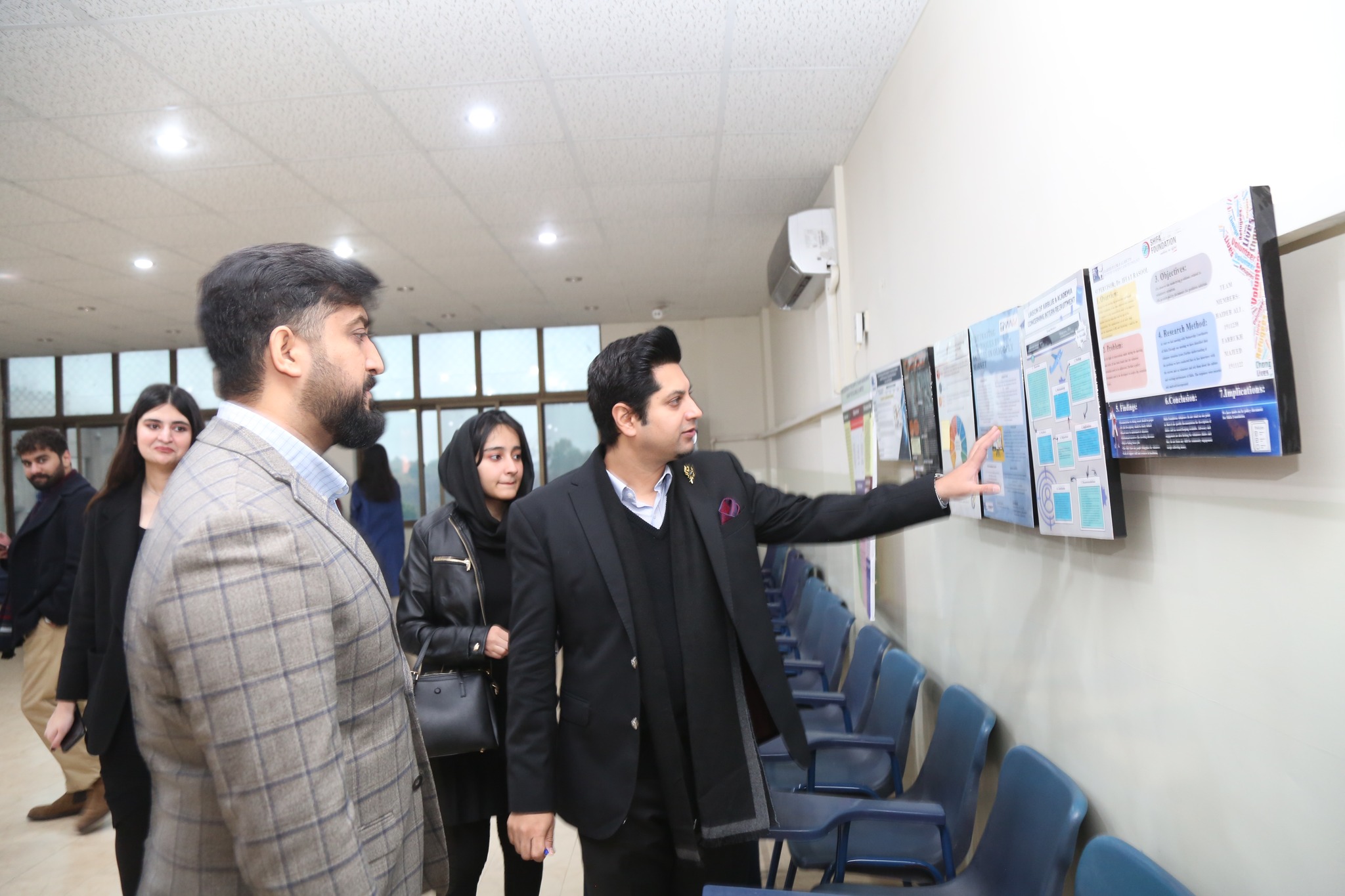 PRACTICAL LEARNING DAY -2023
Practical Learning Day – 2023 of BBA was celebrated today with professional zeal, business acumen, and missionary spirit. The Day focuses on showing casing the Applied Research Projects of the students. Especially relating to the industry problems and providing viable and meaningful solutions.
Twenty-Five representatives from different segments of industry, corporate and social sectors participated in the event. They acknowledged the efforts of the students for enriching the industrial practices and becoming active partners in pursuit of organizational goals.
The Day manifests SZABIST's commitment, in line with its vision and mission statements. Also to foster collaboration with industry for the socio-economic development of the country and develop students' competence to apply classroom knowledge for the solutions of real-world problems.