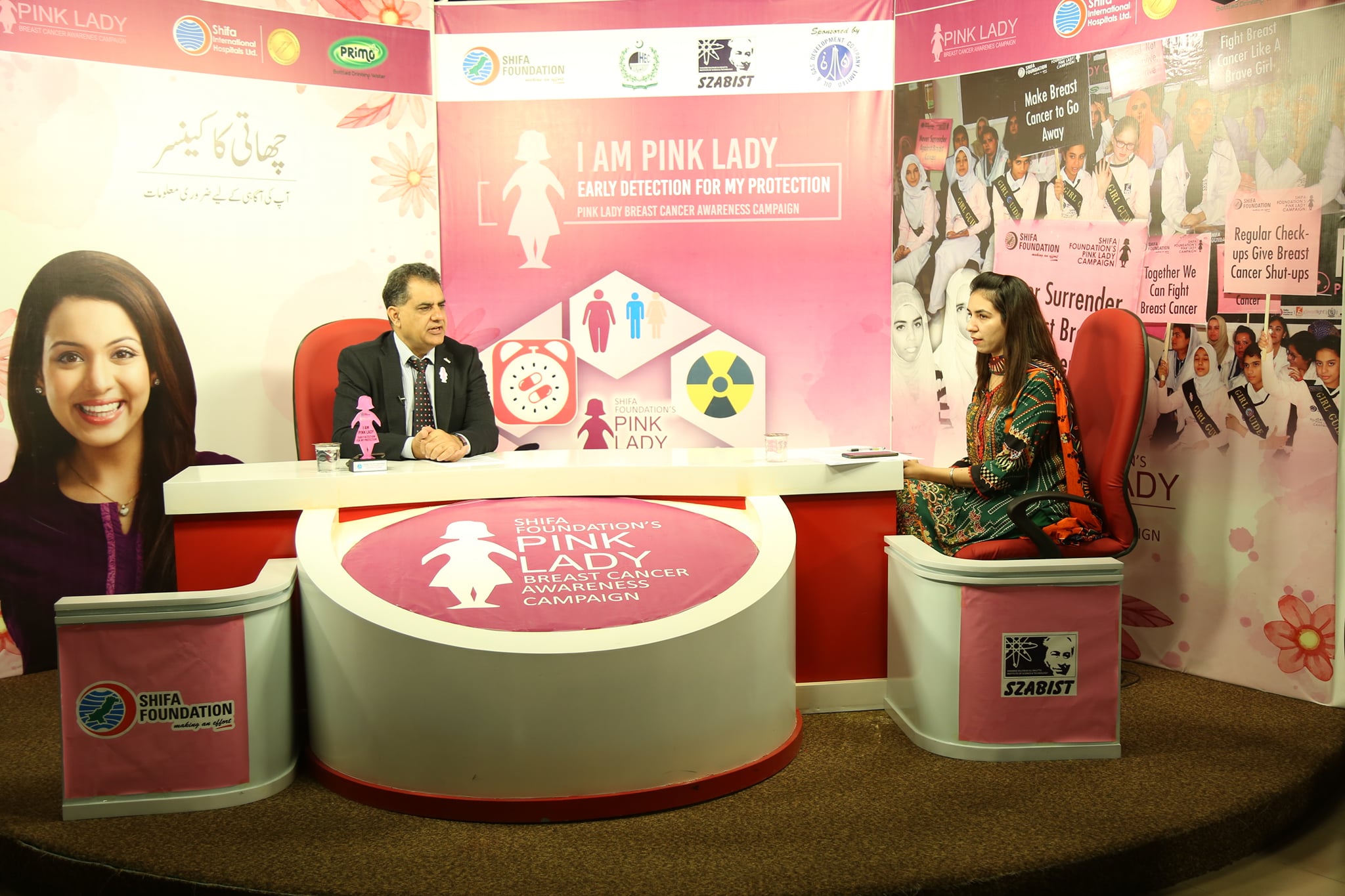 Pink Lady – Breast Cancer Awareness session III was organized successfully at Media Department TV Studio with the collaboration of Shifa Foundation, HEC Web TV and SZABIST.
Dr Muhammad Farukh (Associate Professor- Shifa College of Medicine and Consultant Clinical Oncologist – Shifa Cancer Centre) honored us with his presence and shared the possible ways to encourage breast cancer early detection among the female population.
An interactive session platform has contended the viewers to participate and share their queries in LIVE program via multi-platforms: Shifa Foundation FB page, HEC Web TV Channel, ZAB FM 106.6 and SZABIST Official Facebook Page.