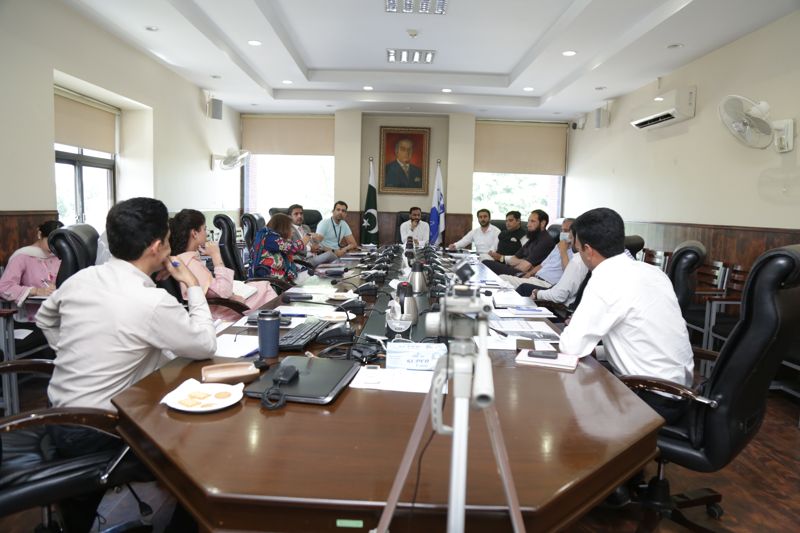 Meeting Corporate Advisory Board (CAB): Fostering Synergy between Academia and Industry
The seventh Meeting of Corporate Advisory Board (CAB) of Department of Management Sciences SZABIST University Islamabad was held on August 29, 2023. The session marked a significant convergence of academia Head of Department of Management Sciences Professor Dr Shazia Akhtar; Program Managers and Manager EDC and experts from government bodies, the telecom sector, visionary entrepreneurs, as Mr. Naveed Anjum Dtroctor AWC Wah;Mr Ali Arslan Zaki Director Marketing & Real Estate Sector;Mr. Fahad zafar GM Nayatel; Danish Mr.Sultan Director HR Kohistan Group;Mr. Asim Raza Program Manager of Institute of Rural Management; Mr. Tahir Iqbak Director HR Mari Petroleum ; Dr. Farhan Aslam Deputy Director EST Division GOP;Ms Farwa Malik Associate PMO EY Consulting ; Mr. Ahmed Nadeem Assistant Manager Brand Activation Telenor Pakistan.
The session was characterized by dynamic array of discussions encompassing transformation in the nature of work; new program and expertise; industry challenges along with role of AI at workplace; bridging Skills Gap and Academia–Industry Collaboration. The collective dialogue emphasized the need to align education with industry demands and enhance the skills and preparedness of students for the ever-changing professional landscape through embedment of Coursera in curriculum; involving industry experts in advising and counseling of students and continuous involvement of HR experts for crafting CV writing and mastering interview techniques.