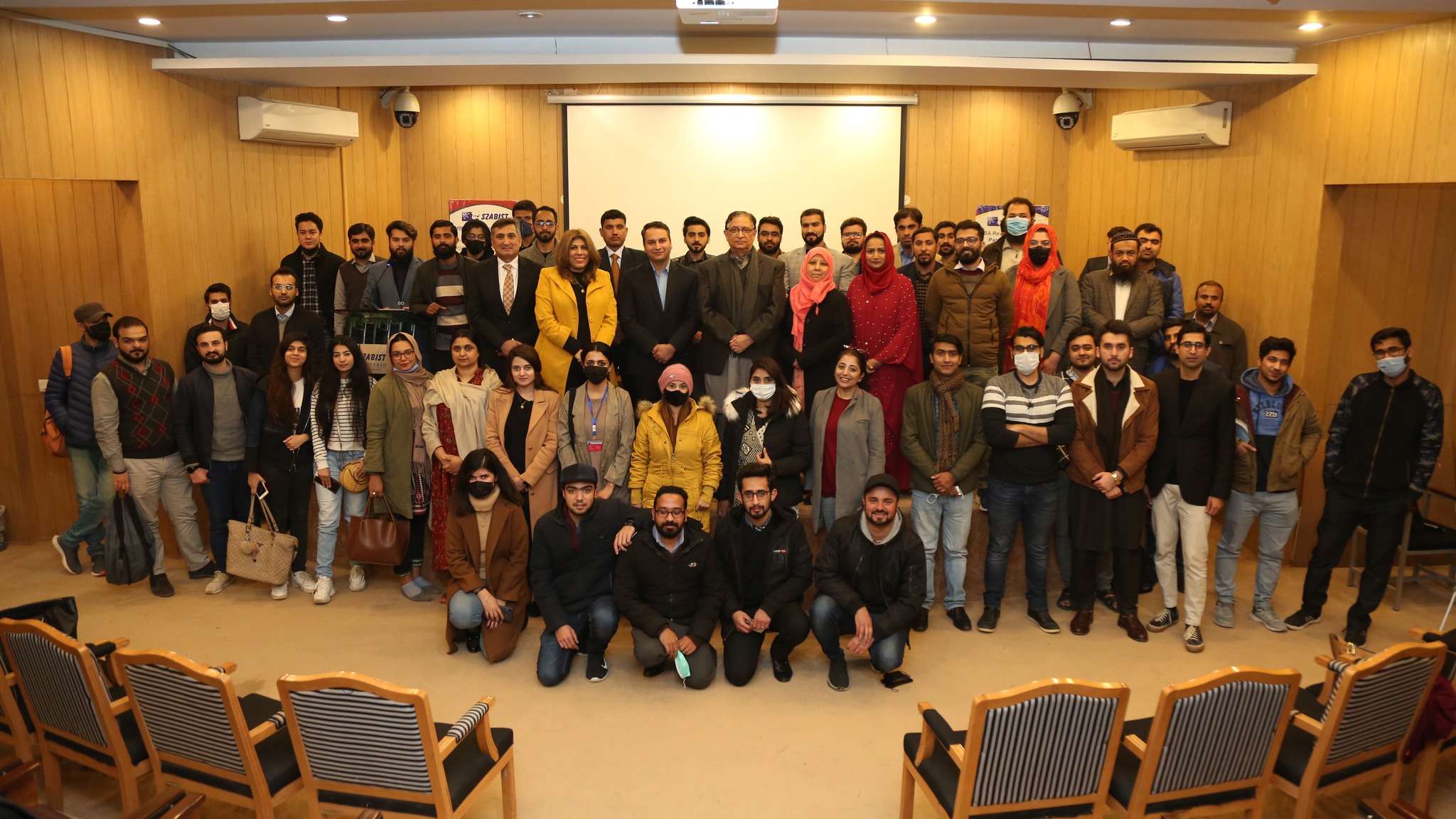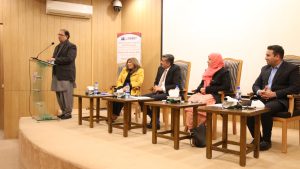 Panel discussion on "Imperative role of HRM for organizational Development" was organized by Associate Professor Dr. Iffat Rasool and moderated by Professor Dr. Shazia Akhtar on Monday 10th January 2022 for the students of MBA Day, Evening, and MHRM.
DR. Shazia Hassan Assistant Professor NDU, Islamabad shared her views on HR in the academic world and emphasized teaching both hard and soft skills to the students for meeting the future careers.
Raja Danish Nadeem Associate Director, Commercial Finance Data Governance. He talked about the importance of inclusion and diversity as its presence makes the employees feel more engaged and contribute to the organization's business results.
Dr. Moin Uddin, Ph.D., PMP Corporate Director of Human Resources & Organization Development at Tourism Promotion Services (Pakistan) Limited had a word on Corporate ethics in HRM as the ethical behavior of managers helps to determine what is right and what is wrong.
The chief guest Professor Dr. M. Asif Khan the Head of Management Department appreciated the contribution of panelists for sharing their valuable time and knowledge and distributed the certificates and souvenirs to the guests. The main objective of the activity was to revamp the HRM image for students through the experience of industry and academia.