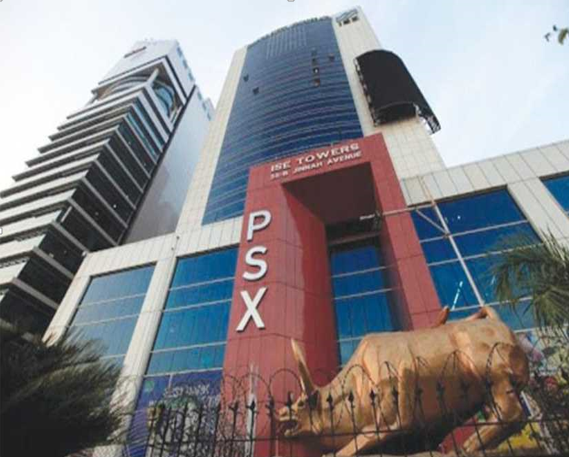 Considering the significance of Pakistan stock exchange (PSX) in promoting the activities of
capital market, an onsite visit was arranged by Visiting Faculty Mr. Mohummad Arshad for MBA Portfolio & Investment Management students of SZABIST on March 08, 2021.
Visit of Pakistan Stock Exchange (PSX)
The scholars of MBA visited PSX and in this regard the regional head of PSX arranged a presentation regarding the role of PSX and trading activities. The key areas briefed by PSX team are as under;
PSX after merger of three stock exchange and demutualization process has emerged as a new trading platform for boosting capital market activities. As on March 8th, 2021 there are 549 companies listed in PSX and the total market capitalization is Rs. 8,079.455 billion.
PSX has formulated three different indexes based on the criteria already prescribed for companies to be included in these indexes. These are as under;
KSE 30 INDEX: KSE 30 Index includes the top 30 most liquid companies listed on PSX based on Free Float methodology
ALL INDEX: Consists of all listed companies on PSX based on Full Cap methodology.
Trading activities in PSX: The regional head also introduced the trading mechanism in PSX and integration with CDC and NCCPL . The process of trading of share was explained in detail along with its settlement and clearing.
Upon query, it was apprised that issuance of share is a critical financial decision for companies and for this purpose; PSX has revamped the IPO process in collaboration with apex regulator.
The PSX team also highlighted the significance of stock market and deliberated that it is one of the most liquid markets in Pakistan which have 17% return which is more than any saving in bank account. Currently there are 50 million people have bank account in Pakistan but just 2 lac people are trading in stock exchange.
The speaker guided the MBA students that they have an opportunity to invest in the stock market. They also guide students how to analyze the companies share and the sell or buy these companies share and get returns.
VISIT TO STOCK BROKER: In order to have flair of real market activities, PSX also arranged a visit to securities broker where trading of shares was carried out.
The management of securities broker briefed about the trading of shares and highlighted the key fundamentals for determining the prices of shares. In this regard, they apprised about the up and down in share price because of many reasons like company performance, political interference.
The securities brokers also discussed type of trading like day trading in which the trading of shares are traded on daily bases and being a student it's not better for students because it need more technical skill. On their other side there is long term trading in which the trading of shares are trading annually. For trading the shares we must needed a broker who looks after there up and down in the prices of share and then we sell or buy.
KSE-100 INDEX: This is the most recognized index of PSX which includes the largest companies on the basis of market capitalization. KSE 100 Index stocks has a representation of all the market sectors of PSX. The Index represents 85% of all the market capitalization of the Exchange. It is calculated using Free Float Market Capitalization methodology