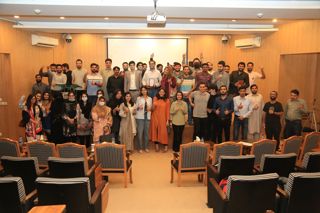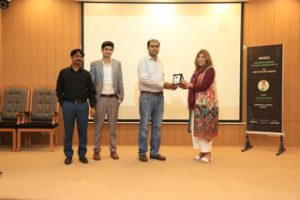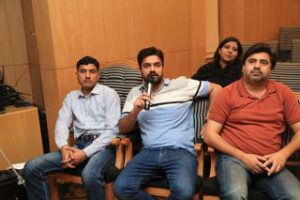 On 19th March 2022, the MBA department conducted a skill-based, experiential learning workshop on:  "How is Fintech reshaping the financial services ecosystem."
It was the first workshop in MBA's series of skill-based workshops- an idea fostered and headed by PM Prof.Dr. Shazia Akhtar.  Under the guidance of Ms. Saima Saleem the event was successfully executed.
The event was graced by trainer Dr. Badar Nadeem Ashraf. Dr. Badar is an Associate professor at Szabist Islamabad, with prolific international exposure in China, Sri Lanka, and Qatar to name a few. He is an expert in the field of accounting, finance, eco-metrics, private equity, and venture capital.
The workshop gave an insight into how fintech has not only redefined the dynamics of economic order but is also thriving and robustly dominating the global stratosphere. While the rest of the world is swiftly adapting to the phenomenon of Fintech; yet, it is still an alien concept to the masses of Pakistan. However, the workshop intended to take a step in changing this prevalent narrative.
The fundamental concept of FinTech, its economic, socio-cultural, and political implications, and its future in Pakistan were some of the predominant themes of the session.
Indeed the workshop served as an exclusive opportunity for our students to maneuver in the direction of adapting, growing, and excelling in the inevitable future of the digital financial system.