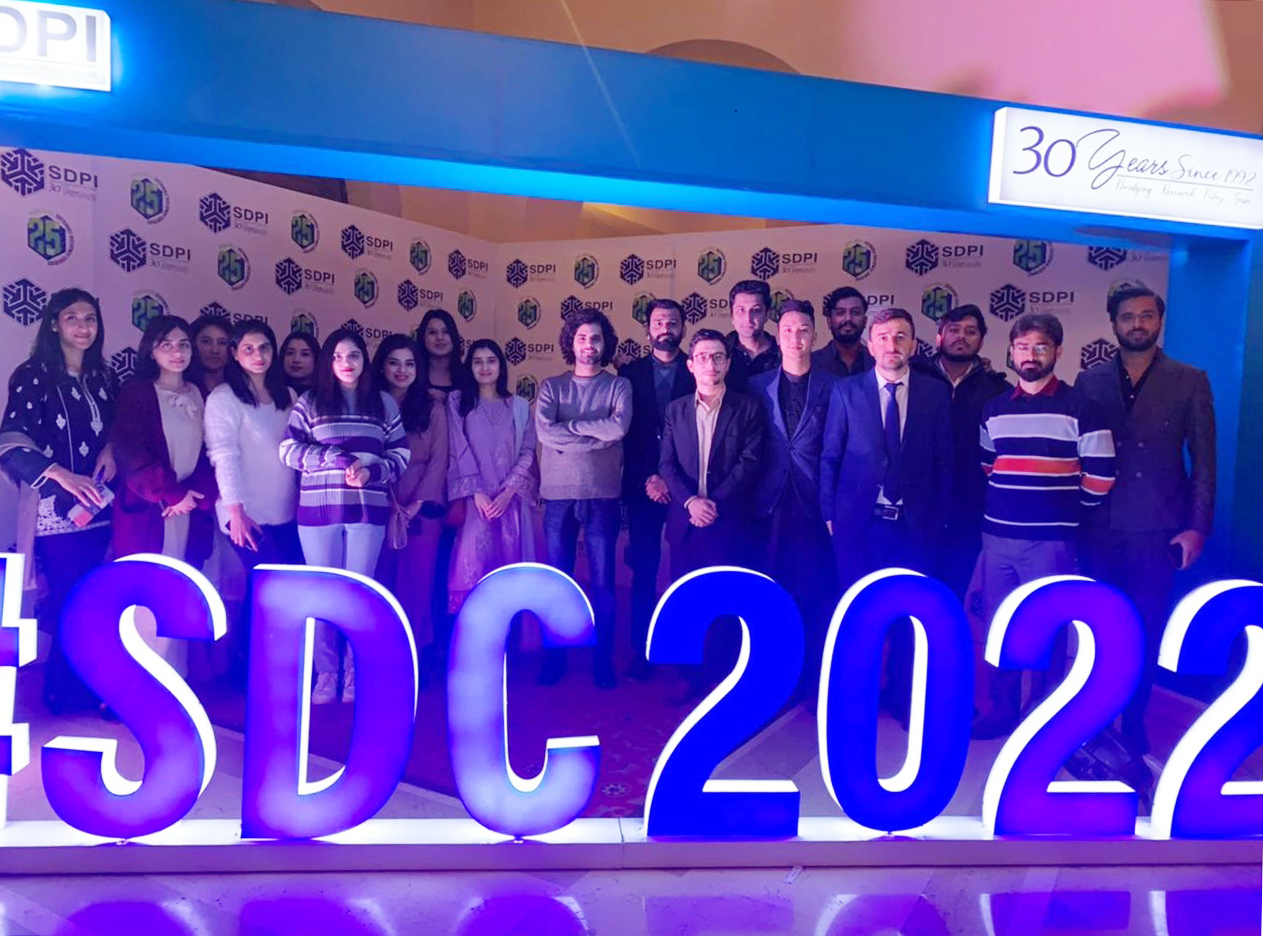 Experiential Learning Activity – SDPI Annual Conference
The students of BBA-8 attended the Annual Conference of Sustainable Development Policy Institute (SDPI) on 7th Dec 2022. The visit was facilitated by Malik Aizaz Ahmad, Teaching Faculty at the Dept. of Management Sciences.
It was an insightful visit where students got to observe various projects, the information prospect, policy making, and their implementation on a governmental level. SDPI is Pakistan's premier research organization working on different projects. It works on the domain of climate change, human development, the economy, and many other issues about Pakistan's economic, financial,  and industrial policies. Therefore, the interactive sessions bridged the gap between the classroom's theoretical concept-building and practical learning. Also,  regarding policy making and implementation of sustainable development projects from a real-life perspective.
It had multiple sessions regarding the delivery and monitoring of social projects via information technology. The visit allowed students to interact with policymakers and participate in the discussion forums pertinent to their area of interest. Thus, also giving students a platform to enhance their interpersonal skills.