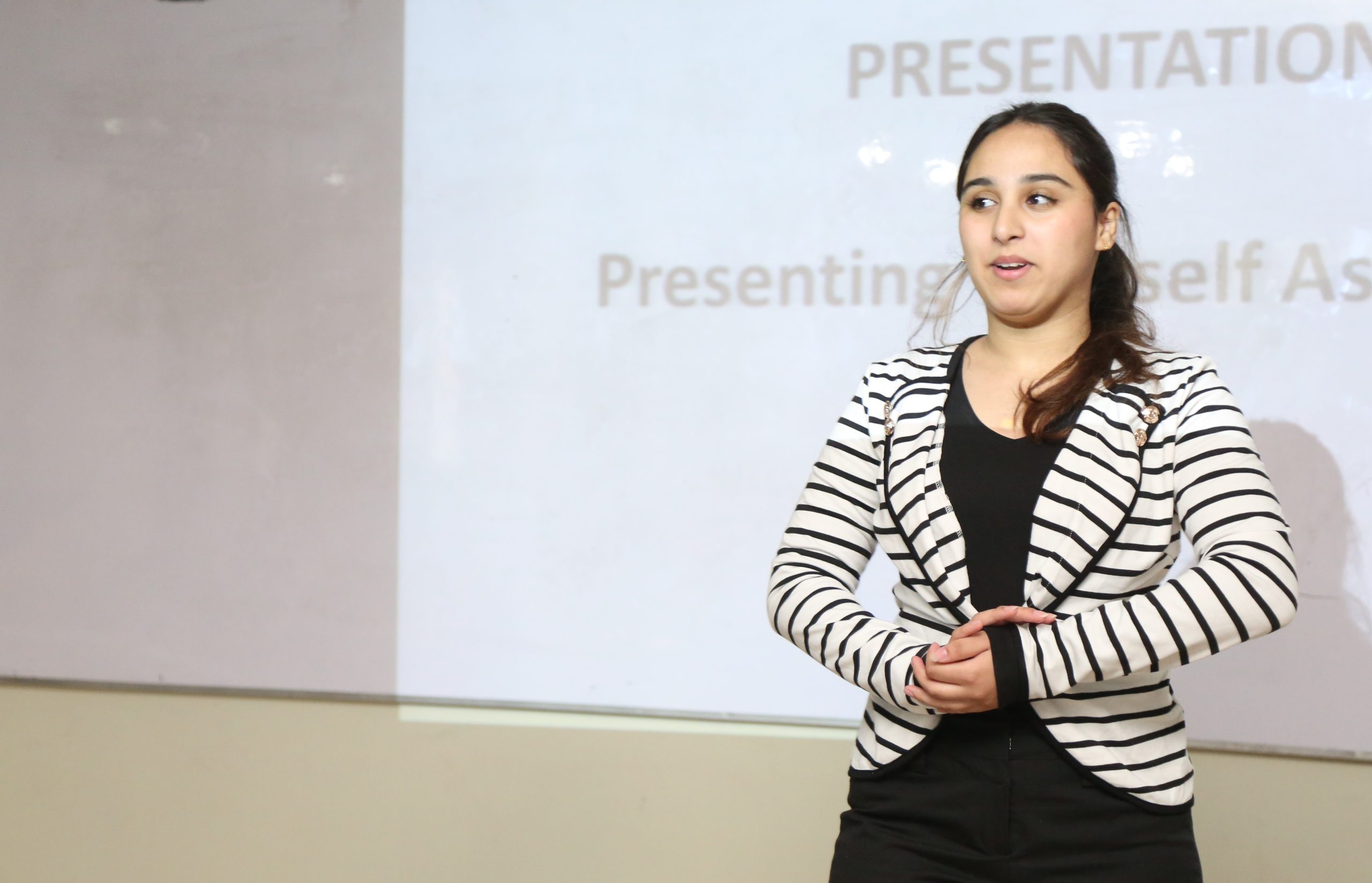 An experiential activity – Presenting Yourself as a Brand of BSAF-1 was conducted on 3rd November 2022.
One's introduction happens to be one of the most important first touch points with the audience, and it should be rock solid. It should come out naturally. And should stick to someone's brain the moment they hear it. The problem with long, imprecise, and unconfident introductions is that they just don't stick. They are very likely to receive a polite response like "Oh, sounds interesting", or "That's great!", but chances are they will leave the audience totally unclear as to what it is that you are actually good at.
So, the students of BSAF-1 were first trained to introduce themselves in a variety of settings. Later, they were made part of the exercise where they introduced themselves as powerful brands keeping in consideration their verbal, vocal, and visual communication.