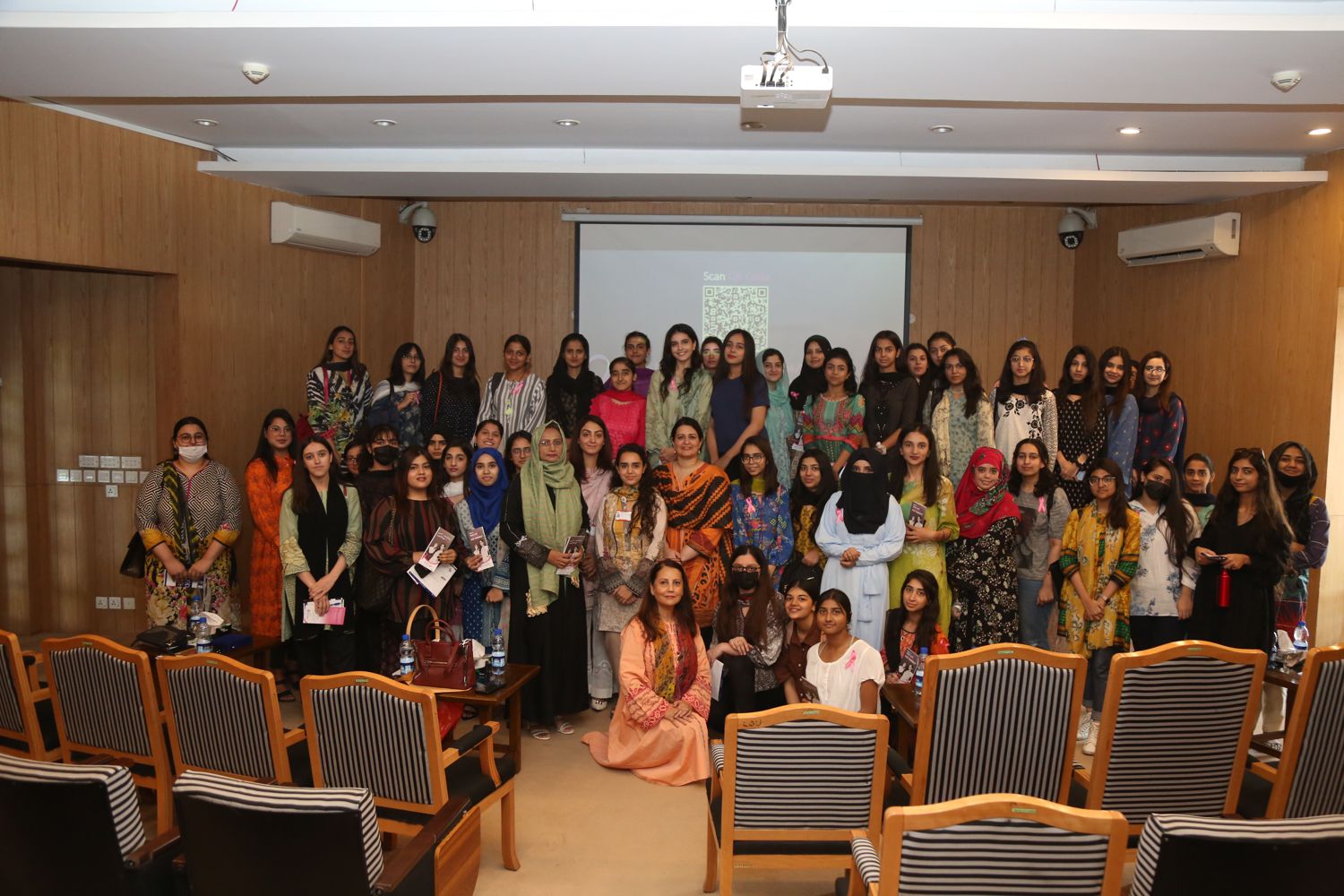 Breast Cancer Awareness Seminar
The Department of Management Sciences arranged the "Pink Lady Breast Cancer Awareness seminar" for the female graduating students of Management Sciences at SZABIST Islamabad
Campus on Tuesday, 4th October 2022, in collaboration with Shaukat Khanum Memorial Cancer Hospital and Research Centre (SKMCHRC).
Dr. Maria from (SKMCHRC) shared her knowledge about the diagnosis and cure of breast cancer among females in Pakistan. The
seminar's main objective was to develop students' awareness and confidence to face the personal and societal challenges.
At the end of the seminar, Dr. Shumaila Zeb, Associate professor and Program Manager for the BBA program presented the souvenir to the guest speaker. The event was organized by Dr. Iffat Rasool Associate professor at SZABIST Islamabad Campus.