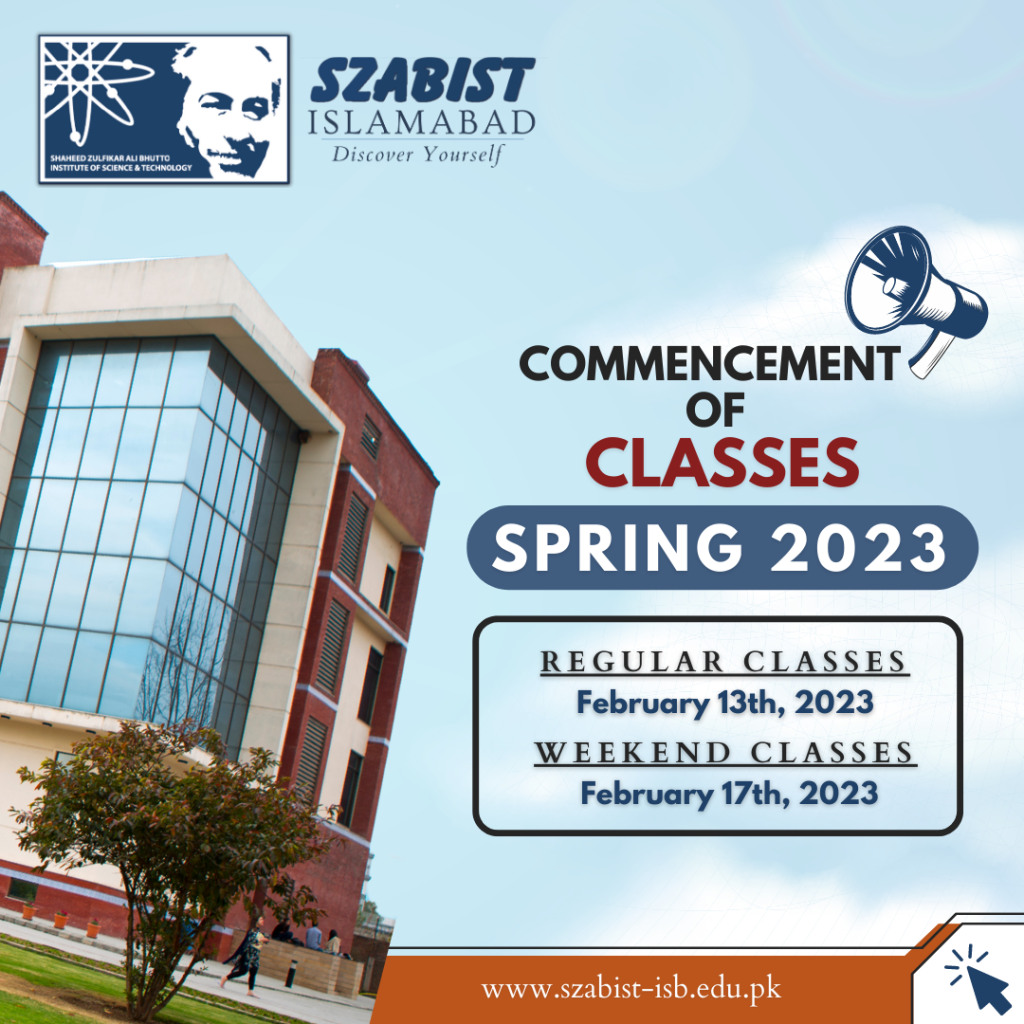 Dear SZABIST Islamabad Students,
It is with great excitement that we announce the commencement of the Spring 2023 semester on February 13, 2023, for regular classes and February 17, 2023, for weekend classes. We are eager to welcome back our returning students and extend a warm greeting to our new students who will be joining us for the first time.
As we begin this new semester, we would like to emphasize the importance of academic excellence and personal responsibility. The faculty and staff of SZABIST Islamabad are committed to providing you with a supportive and challenging environment that will enable you to reach your full potential.
We would also like to remind you of the various resources and services that are available to support your academic and personal growth. These include academic advising, career counseling, and a wide range of student clubs & societies.
We encourage you to get involved in campus life, make new friends, and take advantage of all that SZABIST Islamabad has to offer. We believe the experiences you have here will enrich your life and help you achieve your goals.
We look forward to a productive and successful semester and are excited to be starting this new chapter together.