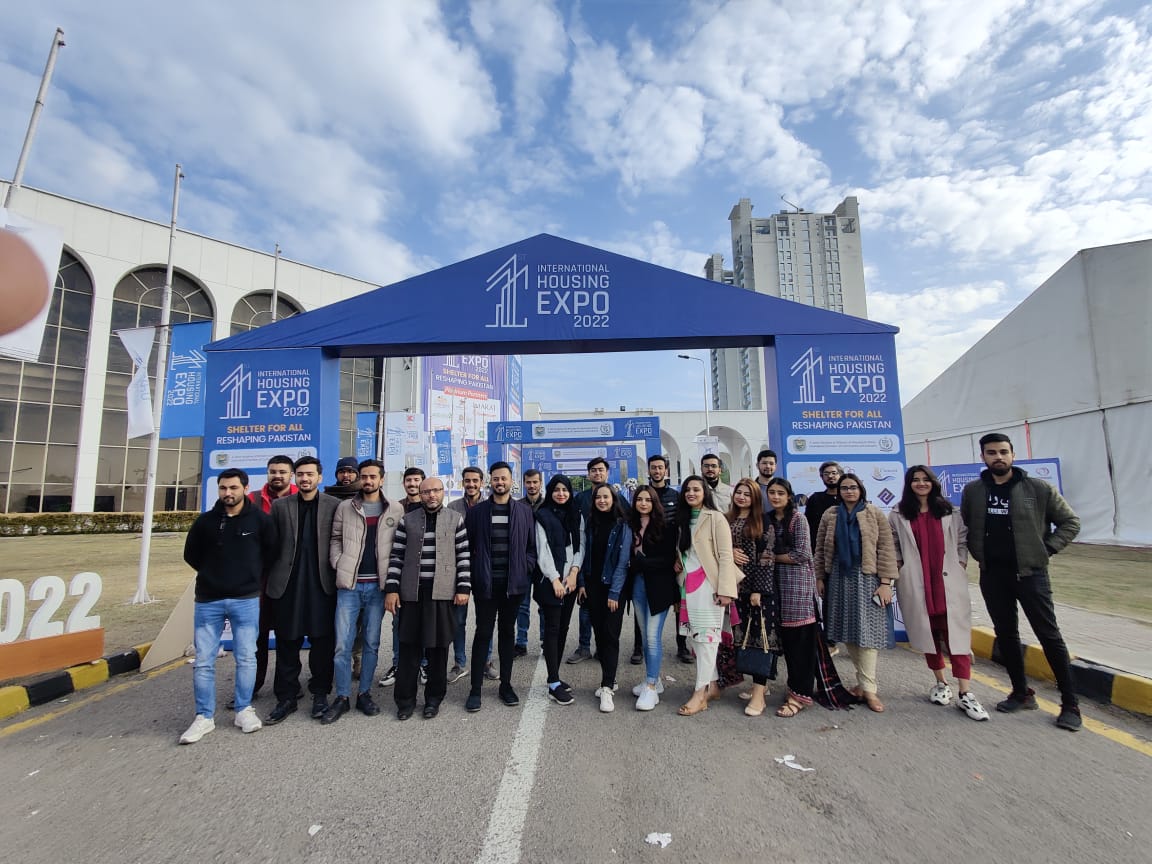 International Housing Expo 2022
Islamabad Chamber of Commerce & Industry with the Ministry of Housing and Work, organized the 1st International Housing Expo – 2022. The students of Corporate finance (BSAF-7) visited the Expo on Dec 08, 2022, under the supervision of Mr.Hassan Zada.
The central theme of the Expo was "SHELTER FOR ALL," as this is one of the fundamental rights of every citizen of Pakistan. They have invited local and international developers, builders, architects, designers, allied industries and real estate development companies. They showcase their state-of-the-art residential and commercial projects for visitors. Policy dialogues were also held on the sidelines. There were experts from the public and private sectors and academia to discuss new technologies, new bylaws in the housing and construction industry.Also, creating public-private partnerships to deliver investments for building eco-friendly and affordable housing projects across Pakistan.